QUOTE:
"Music gives a soul to the universe, wings to the mind,
flight to the imagination, and life to everything."
AUTHOR:

Plato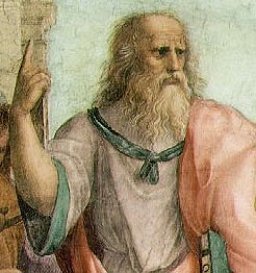 MEANING OF THE QUOTE:
"Music can highlight everything you do in life."
1812 OVERTURE
Opening Scene:
COMMISSION OF
THE OVERTURE
The Hit that Tchaikovsky Hated
a building (taking over 40 years to complete)
was commissioned by

Tsar Alexander I
Alexander I, Tsar of Russia
1777-1825
as a memorial to the sacrifices of the Russian
people after the War of 1812, was nearing
completion in Moscow and would be at hand
in 1881 to commemorate the 25th anniversary
of the coronation of Alexander II
Mihály Zichy:
Homage from the Imperial Family to Emperor Alexander II,
from the Coronation Book of Alexander II, 1856
and the 1882 Moscow Arts and Industry
Exhibition was in the planning stage.
Tchaikovsky's friend and mentor
a grand commemorative piece
for use in these (and other) related
festivities. Tchaikovsky began work
on the project on October 12, 1880,
finishing it six weeks later.
Organizers planned to have the overture
performed in the square before the cathedral,
with a brass band to reinforce the orchestra, the
bells of the cathedral, and all the others in downtown
Moscow playing ") on cue—
and cannons, fired from an electric
switch panel to achieve the precision
the musical score required. However, this
performance did not take place, possibly partly
due to the over-ambitious plan. Regardless,
that March deflated much of the impetus
for the project. In 1882, during the Arts
and Industry Exhibition, the Overture was
performed in a tent next to the un-
finished cathedral. The cathedral
was completed on May 26, 1883.
Meanwhile, Tchaikovsky complained
"...not a conductor of festival pieces,"
and that the Overture would be
"...very loud and noisy, but [without] artistic merit,
because I wrote it without warmth and without love,"
adding himself to the legion of artists who have
castigated their own work. It is this work that
would make the Tchaikovsky estate exceptionally
wealthy, as it is one of the most performed and
recorded works from his catalog.
Tchaikovsky cranked out the 1812 Overture in
six weeks, cutting his imagination loose with
every note and theme designed to tug at Russian
heartstrings. And although the most celebrated
section of the work is inevitably Tchaikovsky's
flamboyant, proto-cinematic finale, its opening
passage is equally spectacular – albeit
spectacularly understated.
In the spring of 1891, Peter Tchaikovsky
made his first and only trip to America
(New York City) to appear at the opening
series for a new venue financed by
industrialist Andrew Carnegie
Andrew Carnegie, 1896
to build what would become the famed
Music Hall (renamed Carnegie Hall in 1894),
he needed a big name draw for the Hall's opening
Tchaikovsky once

noted

that
"people in the United States know my work
better than they do in Russia, in my own home."
The Russian composer's
1812 Overture debuted in 1882,
Carnegie's Music Hall in 1891.