QUOTE:
"A man only becomes wise when he begins to calculate the approximate depth of his ignorance."
AUTHOR:
Gian Carlo Menotti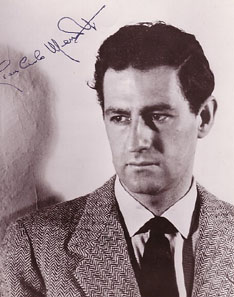 MEANING OF THE QUOTE:
"A smart person knows he/she does not know everything ….
That there is always more to learn."





ORDO VIRTUTUM

:

(

Latin

for

Order of the Virtues

) is an

allegorical

morality play

, or

liturgical drama

, by

Hildegard of Bingen

, composed c. 1151. It is the earliest morality play by more than a century, and the only

Medieval

musical drama to survive with an attribution for both the text and the music.
GENERAL MUSIC
01. KEYBOARD WORKSHEETS
02. MUSICAL THEATRE
.......a. COMPLETE WORK SHEET ON LEARNING ABOUT WHAT MUSICAL THEATRE IS
.......b. SUMMARIZED THE STORY OF THE MUSICAL "OLIVER" BASED ON THE NOVEL "OLIVER TWIST" BY
CHARLES DICKENS
ADV. STRINGS
01.
CHRISTMAS SONG (CHESTNUT ROASTING ON AN OPEN FIRE)
........a. LISTENED TO THE RECORDING AS TEACHER TRACKED THE MUSIC and MUSICAL ROAD SIGNS
........b. PRACTICED A FEW PASSAGES WITHOUT THE BACKGROUND
........c. ADDED THE BACKGROUND and CLASS SIGHT READ AT PERFORMANCE SPEED
........d. LISTENED TO THE CELLO HARMONY PART and THEN ENTIRE GROUP READ THROUGH THE MUSIC
AGAIN
02. GESU BAMBINO
01. BOW WARM-UP CYCLE OF STRINGS FOR BOW SPEED (UPPER HALF)
......a. BOW TO RHYTHM OF "MY SIS-TER MARC-Y" 2X EACH STRING
......b. PRACTICE WITH A BOW LEADER
02. PARTNER HOUSETOP (OPEN STRINGS/USING BOW)
.......a. LEARNED ABOUT "LIFTED" BOWS (DOUBLED DOWN BOWS)
03. DO-RE-MI (PATTERN 0 1 2) ON EACH STRING IN GUITAR POSITION RIGHT HAND PIZZICATO
.......a. PRACTICED PUTTING FINGERS DOWN and LEAVING THE FIRST FINGER DOWN WHEN FINDING THE SECOND FINGER
.......b. FIRST FINGER IS THE SOUND OF "RE" and AFTER FINDING THE PROPER SPOT WHERE THE SOUND IS
HEARD THE LEFT THUMB IS PLACED OPPOSITE THE FIRST FINGER ON THE OPPOSITE SIDE OF THE FINGERBOARD
.......c. PRACTICED DO-RE-MI PATTERN AT FIRST WATCHING THE FINGERS THEN WITHOUT SO THAT THE
EARS and SENSE OF TOUCH LEARN WHERE and HOW HARD TO PLACE THE FINGERS DOWN
.......d. USING CYCLE OF STRINGS PRACTICED DO-RE-MI/MI-RE-DO ON EACH STRING IN GUITAR POSITION
RIGHT HAND PIZZICATO