QUOTE:
"No man is complete without a feeling for music
and an understanding of what it can do for him."

AUTHOR:

Zoltan Kodaly
MEANING OF THE QUOTE:
"Complete fulfillment in life is not possible
unless you have some music
appreciation."
COMPOSER
DEBUSSY
From: Pour le Piano
Roybet:
Sarabande
Sarabande II
From: Pour le Piano
from the winter of 1894, progresses
"with a solemn and slow elegance"
that mirrors the stately pace of the
Baroque dance for which it was
named. Originally written for piano,
it was later orchestrated by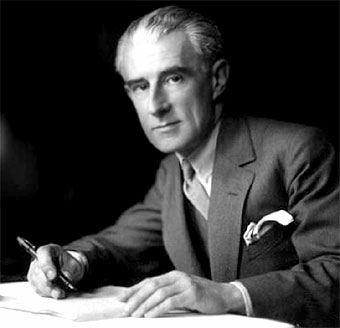 Maurice Ravel
after Debussy's death.
Sarabande II
From: Pour le Piano
Maurice Ravel, Orchestral Arrangement
Sarabande II
From: Pour le Piano
Analysis Through Added Lyrics
https://www.youtube.com/watch?v=LaSS4JzvGQg
http://www.musicteachers.co.uk/resources/debsara.pdf
Sarabande
(Spanish: Zarabanda)
Originally this was a Latin American dance
form from the 17th and 18th centuries. The
dance was banned by Philip II in 1583
Phillip II of Spain
because it was regarded as loose and ugly,
'exciting bad emotions.' Introduced to France
and England in the early 17th centuries, this
dance transformed into a more stately version
in a slower triple time. Sarabandes became a
standard movement of the

suite

form in the
instrumental works by Henry Purcell,
Sarabande from "Dioclesian"
By Henry Purcell
Dr. Ricardo Barros, Choreography
J. S. Bach, and G. F. Handel. In the
20th century it was revived by Debussy,
Satie, Vaughan Williams (in "Job"),
Ralph Vaughan Williams
JOB, A MASQUE
FOR DANCING(1931)
By Ralph Vaughan Williams
I. Introduction - Saraband of the sons of God
II. Satan's dance of triumph / Minuet of the sons of Job and their wives
IV. Dance of the three messengers
V. Dance of Job's comforters
VI. Elihu's dance of youth and beauty - Pavane of the sons of the morning
VII. Galliard of the sons of the morning - Altar dance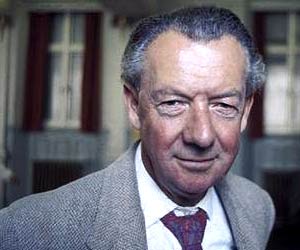 Benjamin Britten
Simple Symphony Op. 4
By Benjamin Britten
Chuhei Iwasaki, Conductor
Iwasaki Philharmonic Orchestra Prague
https://www.youtube.com/
watch?v=sAtwt0-oB6E#t=10
1. Boisterous Bourree

0:00
2. Playful Pizzicato

3:17
3. Sentimental Saraband
6:45
4. Frolicsome Finale

13:07
Nicolas Lancret: La Camargo Dancing