QUOTE:
"If something is boring after two minutes, try it for four. If still boring, then eight. Then sixteen,
then thirty-two. Eventually one discovers that it is not boring at all."
AUTHOR:
John Cage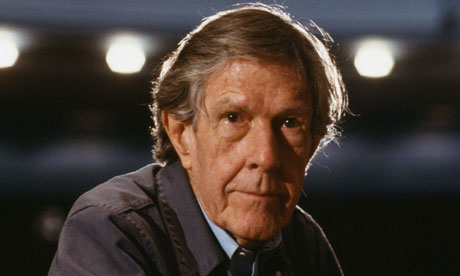 MEANING OF THE QUOTE:
"Repetition helps to create interest. The more you are acquainted
with a subject the more you are apt to enjoy it."
COPLAND
Rodeo
(Four Dance Episodes)
http://www.youtube.com/watch?v=SXikDnYZYpM&feature=related
"Hoe Down"
from Rodeo
The main theme of the "Hoe-Down" section in Rodeo
was taken from an actual fiddle tune called "Bonaparte's Retreat."
1993 Beef Commercial
http://wheredihearthat.blogspot.com/2011/07/hoe-down-from-rodeo.html
Rodeo
Complete Ballet
Conductor: Leonard Slatkin
Detroit Symphony Orchestra, 2012
Rodeo, ballet, written in 1942
00:00
- I. Buckaroo Holiday
08:15
- II. Corral Nocturne
11:44
- III. Ranch House Party
15:05
- IV. Saturday Night Waltz
20:08
- V. Hoe-Down
GRANADA ADV. STRINGS
1. D MAJOR SCALE
a. Articulations 2 separate/2 slurred and 2 slurred/2 separate
2. RUDOLPH
3. JINGLE BELL ROCK


INTRO. TO INSTRUMENT
1. HOLIDAY SONG: JOLLY OLD ST NICK
a. Reviewed fingering
b. Practiced difficult muscle movement passages without blowing first
1) Fingers: 1-4 (B-low E)
c. Played song without accompaniment
d. Played song with accompaniment
2. HOLIDAY SONG: JINGLE BELLS
a. Reviewed fingering
b. Practiced difficult muscle movement passages without blowing first
1) Fingers: 3-7 (G-low C)
2) Fingers: 4-6 (F-low D)
c. Played song without accompaniment
d. Played song with accompaniment


GRANADA BEG. STRINGS
1. OPEN STRINGS
a. 7 Bow Levels UH of bow
(double stopping)
2. JOY TO THE WORLD (by rote)
a. Practiced the first 3 passages
1) Practiced passage 1 then practiced passage 2 then practiced both passages together
2) Practiced passage 3 then added it to passages 1 and 2
HILLVIEW ORCHESTRA
1. CONCERT C MAJOR SCALE
a. Articulations: 2 separate/2 slurred
b. Strings use bow proportions
2. NOTE READING:
BASS and TREBLE CLEF
a. Turned in worksheets for grading
3. FELIZ NAVIDAD