QUOTE:
"The painter turns a poem into a painting;
the musician sets a picture to music."
AUTHOR:

Robert Schumann
MEANING OF THE QUOTE:
"All the arts interweave each other: words can be made
into art and music; art can be imitated by music."
Piano Concerto No. 1, Op. 23
Young Woman at the Piano by Renoir
Piano Concerto No. 1, Op. 23
Performed by Van Cliburn in Moscow, 1962
Kiril Kondrashin, Conductor
Moscow State Philharmonic Academy Orchestra
From the YouTube Article: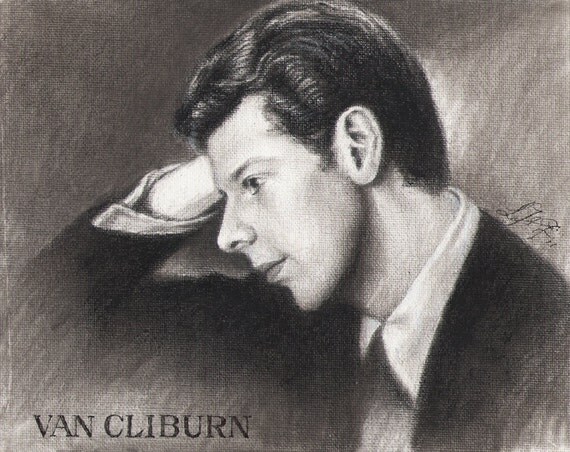 Harvey Lavan "Van" Cliburn, Jr.,
(July 12, 1934-February 27, 2013)
has been called an American hero,
hailed as one of the most persuasive
ambassadors of American culture as
well as one of the greatest pianists
in the history of music. With his historic
1958 victory in the first Tchaikovsky
International Piano Competition in
Moscow at the height of the Cold War,
Van Cliburn tore down cultural barriers
years ahead of glasnost and perestroika,
reaching out across political frontiers with
a universal message all could greet with
joy: the message of beautiful music.
Cliburn was the first musician ever honored
with a ticker-tape parade in New York City,
a true hero's welcome and a show of gratitude
for an American victory on the heels of the
Soviet Union's launching of Sputnik. Again
reaching across cultural borders, Cliburn
Kirill Kondrashin
to come to New York and reprise the
performances that had earned the young
American the gold medal in Moscow. Cliburn's
recording of the Tchaikovsky Piano Concerto
No.1 with Kondrashin became the first classical
album to reach platinum status and has gone
on to sell more than three million copies.
At the Piano by Childe Hassam
Piano Concerto No. 1, Op. 23
Complete
Evgenij
Kissin, Piano
Seiji Ozawa, Conductor
Boston Symphony, 1995
Marguerite Gachet at the Piano
by Van Gogh
Piano Concerto No. 1, Op. 23
Piano Concerto No. 1, Op. 23