QUOTE:
"The toughest thing about success is that
you've got to keep on being a success."
AUTHOR:

Irving Berlin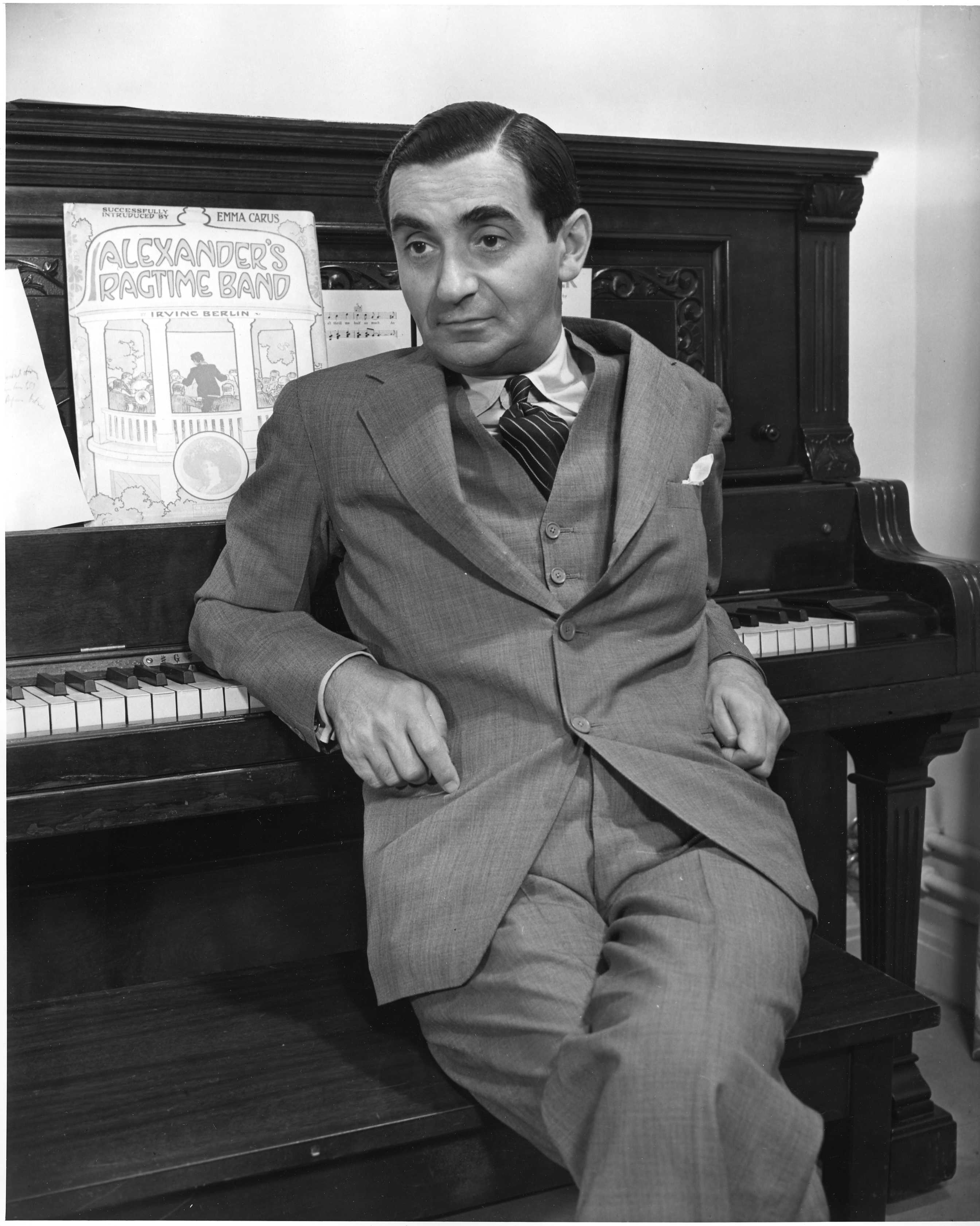 MEANING OF THE QUOTE:
"It is easier to attain success than to keep it because no
one wants to go
backwards once they have been on top."
COMPOSER:
RALPH VAUGHAN WILLIAMS
FIVE VARIANTS OF
DIVES AND LAZARUS
for Strings and Harp
Leopold Stokowski, Conductor
CBS Radio Orchestra, 1954
Lazarus and Dives

, illumination from the

Codex Aureus of Echternach
Top panel: Lazarus at the rich man's door
Middle panel: Lazarus' soul is carried to Paradise by two angels; Lazarus in Abraham's bosom
Bottom panel: Dives' soul is carried off by two devils to Hell; Dives is tortured in
Hades
FIVE VARIANTS OF
DIVES AND LAZARUS
for Strings and Harp
David Willcocks, Conductor
Jacques Orchestra
Based on a 16th Century English folk-tune,
scored for harp (preferably two) and string
orchestra this piece is about the well-known
parable of of the rich man and Lazarus
(also called the Dives and Lazarus or Lazarus
"Dives and Lazarus" is a parable, a moral story,
told by Jesus about a rich man (Dives) and a poor
man (Lazarus). In the story, Lazarus comes up to
Dives' house and begs for food. After multiple
refusals by Dives to provide Lazarus with anything
to eat and even outright attacking him, Lazarus
dies. In death, Lazarus is rewarded a positive after-
life in Heaven, whereas when Dives eventually
dies, he is sent to Hell for his actions.
Bonifazio de'Pitati: The Parable of the Rich Man's Feast (Dives and Lazarus)
DIVES AND LAZARUS
Child Ballad #056
Hieronymous Francken II (The Younger);
Lazarus in the House of the Rich Man (Belgium, 1610)
Vaughan-Williams first came across the
"I had that sense of recognition;
here's something which I have known all my life,
only I didn't know it."
Dives and Lazarus: 19th Century Wall Painting
Rila Monastery, Bulgaria
Over the next 40 years he found different
versions of the same tune, sometimes
under different names, such as
"

The Star of the County Down

"
THE STAR OF
THE COUNTRY DOWN
Loreena Mckennitt, Vocals
Vincent Van Gogh: La Résurrection de Lazare (d'après Rembrandt)
as it was known in

Ulster

, Northern Ireland.
Giotto: Raising of Lazarus
Forty-six years later, when the British Council
approached him to compose something to
represent English music at the
and Vaughan Williams came up with the Five
Variants of Dives and Lazarus which are not
really a set of variations in the conventional
sense but, as Vaughan-Williams describes them,
"reminiscences of various versions."
They demonstrate his ability to incorporate simple
folk melodies into almost symphonic creations.
Lodewyk Toeput (Ludovico Pozzoserrato):
Dives and Lazarus
Marten de Vos: Dives and Lazarus
Gustave Dore: Lazarus and the Rich Man
Gustave-Moreau:
TheWicked Rich and the Poor Lazarus
Dives and Lazarus: 19th Century Wall Painting
Anonymous: Rich Man and Lazarus, ca. 1610
Aldergrever: Dives and Lazarus
Raising of Lazarus
Duccio di Buoninsegna Maestа: The Raising of Lazarus (1308-1311)
Raising of Lazarus
Raising of Lazarus, 15th Century
Caravaggio: The Raising of Lazarus, c 1608-1609
Juan Deflandes: The Raising of Lazarus
Ouwater: Raising of Lazarus
Piombo: Raising of Lazarus
Rembrandt: Raising of Lazarus
Gozzoli: Raising of Lazarus