QUOTE:
"When I wished to sing of love, it turned to sorrow. And when I wished to sing of sorrow,
it was transformed for me into love."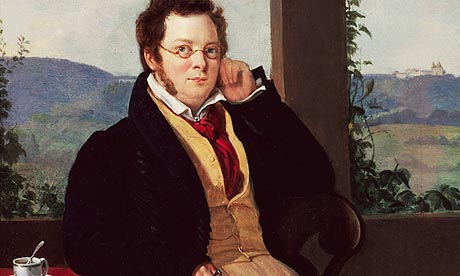 MEANING OF THE QUOTE:
"Our emotions come out in our music. Many of these emotions
are closely related.
"
Dvorak Symphony No.8
G major
http://www.youtube.com/watch?v=unIMDYXdHIA&feature=related
GENERAL MUSIC
01.
THEORY: NOTE READING BY STEP-WISE MOTION
.......a. IDENTIFYING NOTE NAMES USING STEPS and SKIPS
.......b. IDENTIFYING HOW MANY LINES and SPACES THERE ARE IN BETWEEN THE NOTES THAT MOVE BY SKIP
02. JOLLY OLD ST NICK RECORDER SONG TO BE PLAYED ON THE KEYBOARD
.......a. TREBLE CLEF ("G" CLEF) SYMBOL REVIEW (NOTES ON LINE 2 OF THE STAFF ARE NAMED "G")
.......b. KNOWING THAT LINE 2 OF THE STAFF IS "G" STUDENTS IDENTIFY and WRITE DOWN THE NAMES OF
ALL THE OTHER NOTES OF THE SONG
.......c. DEMONSTRATION OF WHERE THE NOTES FOR THIS SONG ARE LOCATED ON THE KEYBOARD
............1) FINDING MIDDLE "D" FIRST (THE WHITE KEY IN BETWEEN BLACK KEYS IN PAIRS OF TWO)
............2) USING THE MUSICAL ALPHABET FORWARD TO FIND THE FIRST NOTE OF THE SONG "B"
............3) USING THE STEPS and SKIPS IN THE MUSIC NOTATION TO DETERMINE WHICH NOTES MOVE BY
..................a) WHEN NOTES SKIP IN MUSIC NOTATION THE SIZE OF THE SKIP or INTERVAL (THE AMOUNT OF
LINES/SPACES
IN BETWEEN THE NOTES) HELPS TO DETERMINE HOW MANY KEYS WILL BE
SKIPPED ON THE
KEYBOARD (EXAMPLE: WHEN READING NOTES "B" TO "G" THERE IS A SKIP
OF ONE SPACE IN
BETWEEN THE LINES THE NOTES FALL ON; THAT ONE SKIP
THAT ONE WHITE KEY
WILL BE SKIPPED ON THE KEYBOARD WHEN PLAYING THOSE NOTES)
..................b) STUDENTS TO TAKE WRITTEN MUSIC WITH THE NOTE NAMES THEY JUST WROTE IN TO THE
KEYBOARD TO LEARN TO PLAY
THIS LESSON TO BE CONTINUED NEXT WEEK
ADV. STRINGS
PREPARATION FOR THE HOLIDAY CONCERT DECEMBER 6TH
NEW T-SHIRTS WERE PROCURED FOR THE STRING CLASSES and THEY WERE PASSED OUT TODAY
WE WORKED ON OUR HOLIDAY MUSIC FOR THE CONCERT AS NEEDED
PREPARATION FOR THE HOLIDAY CONCERT DECEMBER 6TH
NEW T-SHIRTS WERE PROCURED FOR THE STRING CLASSES and THEY WERE PASSED OUT TODAY
WE WORKED ON OUR HOLIDAY MUSIC FOR THE CONCERT AS NEEDED
PRACTICED IN THE CAFETERIA TODAY WITH THE CHORUS