QUOTE:
"Talent is only the starting point."
AUTHOR:

Irving Berlin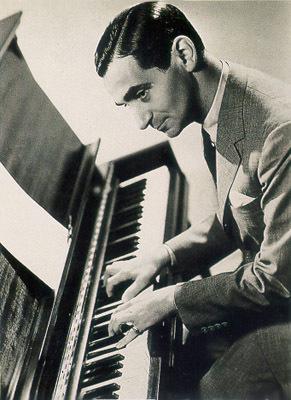 MEANING OF THE QUOTE:

"Talent will only be of use if you combine it with hard work and effort."
COMPOSER
COPLAND
The Tender Land
Laurie's Aria, Love Duet
http://www.youtube.com/watch?v=A-2jk56rJK0&feature=related
GENERAL MUSIC
01. THEORY: LINE and SPACE IDENTIFICATION (AS NEEDED)
02.
MAKING AN INSTRUMENT: STUDENT DEMONSTRATION OF HOMEMADE INSTRUMENTS
04. RECORDERS
.......
a. SHORT WARM-UP AS MOST OF OUR TIMER TODAY WAS DEALT WITH INSTRUMENT
DEMONSTRATIONS
.......b. SOME CLASSES STARTED TO PLAY NOTE "E" ON THE RECORDER USED FOR "JOLLY OLD ST. NICK"
PREPARATION FOR THE HOLIDAY CONCERT
........
a. STUDENTS PLAYED THROUGH THE HARMONY PART AS WELL AS THE MELODY PART
........b. SOME STUDENTS PLAYED THE MELODY 1 OCTAVE HIGHER IN 3RD POSITION
........
a. WORKED ON COMBINING TWO DIFFERENT MELODIES AT THE SAME TIME SO BOTH MELODIES CAN
BE HEARD AT THE SAME TIME
PREPARATION FOR THE HOLIDAY CONCERT
01. STARTED (AS A WARM-UP) THE FIRST SECTION (INTRODUCTION) TO THE SONG "HOEDOWN'
........
a. WORKED EXTENSIVELY ON THE FIRST 2 LINES
........b. TRIED THE SECTIONS WITH THE ACCOMPANIMENT
........c. PLAYED THE ENTIRE PIECE SIGHT READING THROUGH THE LAST SECTION
........d. THE LAST SECTION IS A PART OF THE CHRISTMAS CAROL "O COME ALL YE FAITHFUL"
........e. STUDENTS MARKED FINGERINGS and COLORS INTO THE FIRST LINE OF THEIR MUSIC