QUOTE:
"A man only becomes wise when he begins to calculate the approximate depth of his ignorance."
AUTHOR:
Gian Carlo Menotti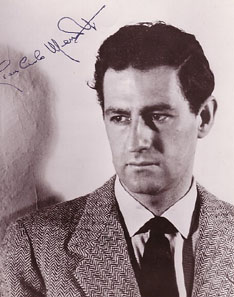 MEANING OF THE QUOTE:
"A smart person knows he/she does not know everything ….
That there is always more to learn."





Ordo Virtutum
ORDO VIRTUTUM

:

(

Latin

for

Order of the Virtues

) is an

allegorical

morality play

, or

liturgical drama

, by

Hildegard of Bingen

, composed c. 1151. It is the earliest morality play by more than a century, and the only

Medieval

musical drama to survive with an attribution for both the text and the music.
GRANADA ADV. STRINGS
1. D Major Scale
a. Taught the advanced violins to play this scale in 4th position ostarting on the "G" string using the fingering pattern 1 2 34
2. Silent Night
INTRO. TO INSTRUMENT
1) NOTES USING FINGERINGS: 1 (T1) alone/ 1 (T1) and 2 (T12)/ 1 (T1), 2 (T12), 3 (T123) IN CONSECUTIVE
ORDER (BY STEP-WISE MOTION)
b.
RECORDER SONGS USING FINGERINGS 1 (T1 and T2)/quarters and eighths
1) SHORT EXPLANATION OF TERMS:
2) SHORT EXPLANATION OF HOW THE MUSICAL ALPHABET CAN BE USED IN NOTE READING IN
STEP-WISE MOTION
1) WORK ON NOTES USING FINGERINGS T1, T12, T123 IN CONSECUTIVE ORDER
b. PLAY SONGS USING NOTES WITH FINGER NUMBERS
a) SONG USING QUARTERS and T1 FINGERING
1. Recorders
a. Warm-up step vs skip echo matching using fingers T1/T12/T123
b. Practiced the fingering alone separate from the blowing to develop automatic
finger movement reflexes
c. Played songs (by number) using skips
James' Lot
1) CONCEPT OF SKIPPING MOTION
2) CONCEPT OF 3/4 METER (3 BEATS PER MEASURE)
a) DOTTED HALF NOTES (3 BEATS)
b) MEASURE OF REST SYMBOL
Hot Cross Buns
Turkey Trot
GRANADA BEG. STRINGS
1. Violin bow hold
a. How to place the fingers on the bow using the natural shape of the hand as a guide
2. Individualized help to students to check for proper placement
HILLVIEW ORCHESTRA
1. C CONCERT MAJOR SCALE SLURRING 2 ARTICULATION
a. Discussed importance of articulation
b. Visually showed on a chart how proper articulation can also hide intonation mistakes
within a group of performers
2. SILENT NIGHT
a. Practiced in sections to even out articulation and intonation