QUOTE:
"I can't understand why people are frightened of new ideas. I'm frightened of the old ones."
AUTHOR:

John Cage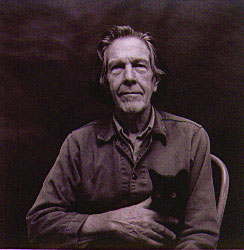 MEANING OF THE QUOTE:
"To continue to grow as a human being you must be open to try
new ideas otherwise you stagnate."
COMPOSER
Waltz No.1 in E-flat major
(Grande Valse Brillante)
Op.18, No.1
Performed by LEONARD PENNARIO
http://www.youtube.com/watch?v=KusVQYcGVwM&playnext=
1&list=PL02E4F94F47C60E6C&feature=results_main
Waltz No.1 in E-flat major
(Grande Valse Brillante)
Op.18, No.1
Performed by VALENTINA IGOSHINA
GRANADA ADV. STRINGS
1. Scales using proper bowings/following a bow leader
2. Started Pachelbel/Jolly
INTRO. TO INSTRUMENT
1. Review of making articulated sounds on the recorder
2. Learned first 3 notes Do-Re-Mi in stepwise motion
a. Discussed the 3rd finger use and how if not depressed properly can
cause the instrument to squeak
b. Talked about the importance of playing with both hands on the recorder even when one
of the hands does not need to finger a note as the other hand lends support to help
seal the
finger holes correctly
3. Started to learn Mary Had a Little Lamb by echo/memory
4. Discussed the keyboard and the black and white patterns of the keys
a. Black keys (pentatonic 5 key pattern)
b. White keys (diatonic 7 key pattern)
c. 7 white keys forms the 7 letters of the musical alphabet
d. The class memorized the musical alphabet backwards and forwards and then was shown how the musical alphabet is applied the recorder fingering

EXPLANATION OF THE MUSICAL ALPHABET RELATING IT TO THE
EXAMPLE OF
THE KEYBOARD
a. WHAT PATTERNS CAN BE SEEN (and HEARD) ON A KEYBOARD?
b. HOW MANY BLACK KEYS FORM A PATTERN?
c. USING THE BLACK KEYS AS A GUIDE HOW MANY WHITE KEYS ARE THERE I
N
A PATTERN?
d. THERE ARE ONLY 5 BLACK KEYS (A PATTERN REPEATED OVER and OVER
EITHER HIGHER or LOWER) and THUS 7 WHITE KEYS ON A KEYBOARD
1) WHITE KEYS ARE OFTEN GIVEN NAMES TAKEN FROM THE ALPHABET and
SINCE THERE ARE ONLY 7 WHITE KEYS IN THE PATTERN WE ONLY HAVE 7
LETTERS IN OUR MUSICAL ALPHABET
e. IF THERE ARE ONLY 5 BLACK KEYS and 7 WHITE KEYS ON A KEYBOARD THEN
THERE ARE ONLY 12 DIFFERENT KEYS THAT WE NAME ON A KEYBOARD
WHICH ARE CALLED THE "CHROMATIC SCALE"
1) THESE 12 KEYS ARE THE "TONE" COLOR CHOICES THAT CAN BE USED TO
CREATE MUSIC
2) THESE COLORS CAN BE PLAYED SEPARATELY OR COMBINED TO FORM
NEW
COLORS JUST AS ARTISTS COMBINE PRIMARY COLORS TO CREATE
OTHER
COLORS
f. RELATING MUSIC TO ART: MUSIC COLORS ARE HEARD INSTEAD OF SEEN
GRANADA BEG. STRINGS
1. Completed procedures to check out instruments
2. Practiced how to get instruments out/open cases/ and started to put on shoulder rests
HILLVIEW ORCHESTRA
1. Concert D Major scale (1 octave) slurring 2 notes in a patterns
2. Sight read through and started to work on Pachelbel/Jolly music
3. Worked on 1st section of Jingle Bell Rock