QUOTE:
"Think more of your own progress than of the opinion of others."
AUTHOR:
Felix Mendelssohn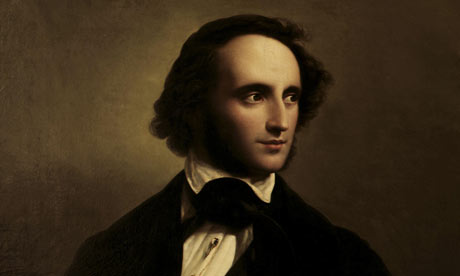 MEANING OF THE QUOTE:
"In the end, what only matters is what you think of yourself."
COMPOSER:
FREDERIC CHOPIN
Henryk Siemieradzki: Chopin in the Drawing Room of Prince Antoni Radziwill, 1887
FANTASIE-IMPROMPTU OP. 66
FANTASIE-IMPROMPTU OP. 66
Artur Rubinstein, Piano
FANTASIE-IMPROMPTU OP. 66
Vladimir Ashkenazy, Piano
a style of music roughly beginning in the
Romantic Period written for a solo
instrument, typically the piano, that is
improvisational in sound. The music was
written "off the cuff" so to speak and is
loosely performed and interpreted.
a composition free in form and inspiration,
usually for an instrumental soloist.
the creative activity of spontaneous ("in
the moment") musical composition.
Something judged over a period of time
(often lasting through generations) to be
of the highest quality and outstanding.
The following examples are modern versions
of Chopin's classic piece. The song was per-
formed by many famous singers of their day.
I'M ALWAYS
CHASING RAINBOWS
Harry Fox, Vocals
This is the first recorded version, performed in
1918 for Columbia Record who made it a big hit.
I'M ALWAYS
CHASING RAINBOWS
Judy Garland, Vocals
01. INTRODUCTIONS
02. DISCUSSION ABOUT BEAT, RHYTHM, and GRAVITY
03. RECORDER RULES
a. LEARNING RULES ON HOW TO TAKE CARE OF THE RECORDER TO MUSIC
USING "

PIGGY-BACK
" LYRICS I WROTE TO THE FAMOUS 1967 POP TUNE:
RECORDER CLASS RULES
STUDENT GENERATED CHART
GRANADA BEG. STRINGS
ECHO CLAPPING "COME PLAY THE STICK GAME"