NAME 5 FAMOUS COMPOSITIONS
WRITTEN BY THIS COMPOSER:
1889
There are four separate movements.
Monet: The Seine at Argenteusil, 1874
This piece is mindful
of a festival parade.
This section suggests the musical
equivalent of elves at play.
The final movement is an energetic,
1905
Claire de Lune
Leopold Stokowski, Conductor
Arranged for Orchestra
by Stokowski for the Film "Fantasia"
The Philadelphia Orchestra
written by Paul Verlaine
Claire de Lune
For Piano
1888 and 1891
Arabesque No. I
Malgorzata Zalewska-Guthman,
Debussy Plays Debussy, Piano
An arabesque is an elaborative application of repeating
geometric forms that often echo the forms of plants and
animals. As it applies to classical music, an arabesque
is a style of music that is ornately decorative. In ballet,
an arabesque is a pose in which the dancer stands on
one leg, straight or bent, with the other leg raised behind.
Fully extended arms are held in a harmonious position to
give the longest possible line from fingertips to toes. It is
one of the fundamental positions in ballet.
This is a freely illustrated musical response to the
beautiful poem of Stéphane Mallarmé' (1842-1898),
dealing with mythological characters of nymphs and
a faun playing his pan-pipes set into a ballet format.
1905
Katsushika Hokusai: Great Wave of Kanogawa
A famous painting that describes Debussy's La Mer.
La Mer
Movement I
Myung-Whun Chung, Conductor
Seoul Philharmonic
Myung-Whun Chung, Conductor
Myung-Whun Chung, Conductor
WHO WERE ALSO ALIVE
(1874-1963)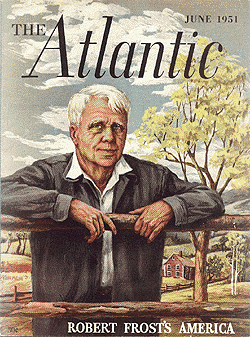 ROAD NOT TAKEN
(Published in 1916)
Two roads diverged in a yellow wood,
And sorry I could not travel both
And be one traveler, long I stood
And looked down one as far as I could
To where it bent in the undergrowth;
Then took the other, as just as fair,
And having perhaps the better claim,
Because it was grassy and wanted wear;
Though as for that the passing there
Had worn them really about the same,
And both that morning equally lay
In leaves no step had trodden black.
Oh, I kept the first for another day!
Yet knowing how way leads on to way,
I doubted if I should ever come back.
I shall be telling this with a sigh
Somewhere ages and ages hence:
Two roads diverged in a wood, and I—
I took the one less traveled by,
And that has made all the difference.
Paul Cezanne
Paul Cezanne: Apples and Oranges
Edouard Manet
1914 to 1918
World War I was a global war which
took place primarily in Europe.
First typewriter to be commercially successful was
invented in 1867 by Christopher Sholes,Carlos Glidden
and Samuel W. Soule in Milwaukee, Wisconsin. Remington
commercialized the machine as he Sholes and Glidden Type-
Writer, which was the origin of the term typewriter. The E.
Remington and Sons manufacturing company started
production of its first typewriter on March 1, 1873.
ELIPHALET
REMINGTON II
1793-1861
Invention:
First Successful Typewriter
Founder of E. Remington and
Sons and also designed the
Remington rifle.
Panama Canal is a man-made canal in Panama which joins the Pacific
and Atlantic oceans. The building of this canal was attempted and completed
by the United States in the early 1900's with the canal opening in 1914.
1897
The transmitter, with Righi's oscillator, used by
Guglielmo Marconi during the wireless telegraphy
experimentations on July 1897
The Kodak box camera, by American
inventor George Eastman, named his
camera Kodak because he liked the
letter 'K.' Eastman's invention of the film
roll and camera meant that photography
became popular across the world.
Electric Vacuum Cleaner was named "Goblin"
because the wife of the company's manager
said that the cleaner "was goblin' up the dirt."
DESCRIBE WHAT YOU THINK
THIS COMPOSER'S OVERALL
Like the art it was named for, the sound (pastel-
like) colors are muted and there is no discernable
melody or subject. The music functions as a background
which becomes the setting for a mood. Instrumentation of
the orchestra is smaller to create the softer sounds. For its
time, the music used harmonies (blended sound colors) which
were unconventional and somewhat experimental paralleling the
"impressionistic" art when observing how the colors blended together.
Monet

's picture called "Impressions: Sunrise"
Monet: Impressions: Sunrise
was painted at Le Havre in 1872. It created an "impression"
of the merging of water and sky seamlessly and
imperceptibly into each other.
Claude Monet 1840-1926
WRITE YOUR PERSONAL OPINION
ABOUT THE MUSICAL STYLE
Impressionism began as an art movement
(EX: Monet, Cezanne, Renoir) in France
during the mid-1800's as a reaction to the
excesses of emotional and romantic art
styles that preceded it. Impressionistic art
tries to suggest and evoke meaning rather
than flatly describe. Impressionistic music
was created by Debussy and his friend
by musically replacing colors you
see with sound colors you hear.
SOME DEBUSSY WORKSHEETS/ACTIVITIES:
Modern Music Documentary
Part 1: Debussy
Musician of the Dream
Claude Debussy's Life
in Miniature
Oscar Levant Plays Debussy
00:00

Golliwog's Cakewalk, Children's Corner, No. 6
02:24

La fille aux cheveux de lin (The Girl with the Flaxen Hair), Préludes, Book I, No. 8
04:47

Reflets dans l'eau (Reflections in the Water), Images, Vol. I, No. 1
09:17

Clair de lune, Suite bergamasque, No. 3
18:09

The Little Shepherd, Children's Corner, No. 5