QUOTE:
"My masters are strange folk with
very little care for music in them."
of status or a way to be popular and for the
has little to do with the art itself."
E. A. Hornel: Reverie
REVERIE
Aldo Ciccolini, Piano
Maxfield Parrish: Reveries
Reverie
:
A state of being pleasantly lost in one's thoughts; a daydream:
"I slipped into reverie."
This term, used in an instrumental piece,
suggests a dreamy or musing state.
REVERIE
Rendition for 2 Guitars
Julian Bream and John Williams
Edmund Tarbell: Reverie, 1913
REVERIE
Rendition for Flute and Harp
James Galway, Flute
Marisa Robles, Harp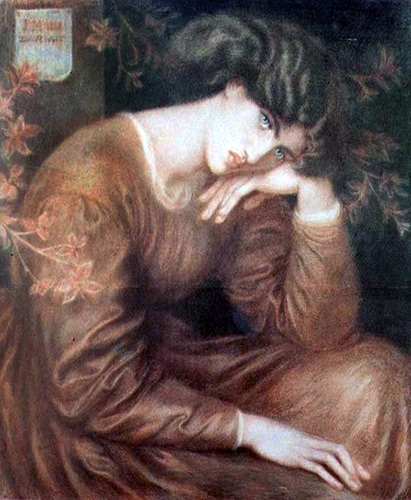 Dante Gabriel Rossetti: Reverie
Arthur Fiedler, Conductor
REVERIE
Kathryn Stott, Piano

Mary Cassatt: Reverie (aka Woman with a Red Zinnia), 1892
Pierre-Auguste Renoir: Portrait of Jeanne Samary (La Reverie), 1877
Gustave Courbet: Reverie Portrait of Gabrielle Borreau, 1862
Marc Chagall: Reverie