QUOTE:
"No artist is pleased...there is no satisfaction whatever at any time.
There is only a strange, divine dissatisfaction, a blessed
unrest that
keeps us marching and makes us more alive than the others."
AUTHOR:

Martha Graham
MEANING OF THE QUOTE:
"An artist is never satisfied with his/her art. The
pleasure the artists gets is in the act of
striving
for the perfection that will never be realized."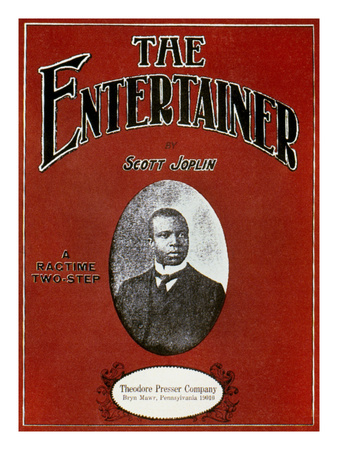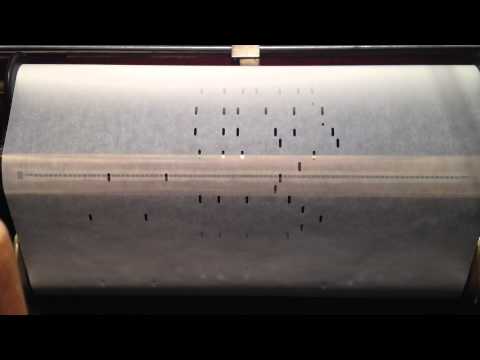 Those paper rolls were some kind
of forerunners for juke-boxes.
They were often used in the
penny-in-the-slot player pianos.
"The Entertainer" (1902) is a classic melodic and
rhythmic piano rag written in the jazz idiom of
ragtime

, a style to which Scott Joplin is perhaps
the man most responsible and best known for.
It is sub-titled "A rag time two

step

," which was a
form of dance popular until about 1911 (and a
style which was common among

rags

written at
the time) with a musical structure:
Intro
AA
BB
A
CC
Intro
2
DD
.
a piano style, it was soon
arranged for numerous
musical ensembles and
became very popular
for the American music
of its day.
"The Entertainer,"
THE ENTERTAINER
Marvin Hamlisch, Arranger
(and consequently a
revival of his
other
compositions) was made
popular in our time by its use in the 1973
with a score adapted from the music
The tune became so popular
it even
hit
on
the pop music charts. This new
interest in Joplin's music won so much belated
recognition that a special award was bestowed
posthumously, in Joplin's Bicentennial Year,
for his contributions to American music.
THE ENTERTAINER
Piano Music
https://www.youtube.com/watch?t=19&v=bXC8i8Z4w2c
LINKS