QUOTE:


"Music is the shorthand of emotion."


AUTHOR:
Leo Tolstoy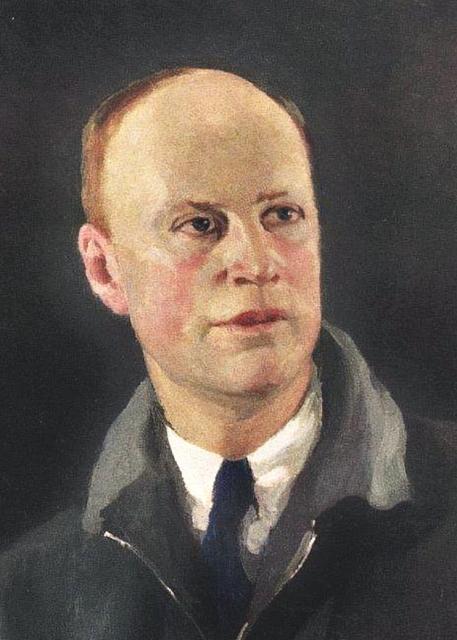 Short essays on Prokofiev's 1921 opera
by "Glebov" and other contributors.
Asafyev, a Russian composer musicologist
and critic, is considered to be one
of the founders of Soviet musicology;
he wrote under the pseudonym of Igor Glebov.
Maurice Sendak: Set for the Love for the Three Oranges
(Large Watercolor for the 1982 TV Production)
By Robert Cummings
THE LOVE FOR THREE ORANGES,
OPERA, OP. 33
Period: Modern (1910-1949)
rehearsals for a St. Petersburg (Petrograd)
production,
Prokofiev, already recognized
as one of
the leading modernist composers
in h
is
country, was looking for a new subject
for
his next operatic effort. The composer
found his inspiration in a magazine
published by theatrical producer
The Love for Three Oranges,
Following his arrival
in Chicago in 1918,
Prokofiev attempted to interest the
Chicago Opera Company
in a production
The director, Cleofonte Campanini,
The conductor Cleofonte Campanini portrait
with the orchestra of the Chicago Opera Association.
turned him down, but did offer to do the new opera
Prokofiev, a fast worker, completed the work
in October that year, and it was premiered on
December 30, 1921, in Chicago.
First performance at the

Auditorium

, Chicago, on 30th December 1921
Productions in New York (1922),
Cologne (1925), Berlin (1926),
and Leningrad (1926) followed, each
helping to advance the cause of the composer,
but meeting with little actual success. Yet, by
the 1940's the music in the opera became
widely known, mainly because of the often-
played Suite adapted from it.
BBC Symphony Orchestra, 1975
(The Ridicules)
03:04
II. The Magician and the Witch
Play Cards
09:15
V. The Prince and Princess
13:01
VI. The Flight
Prokofiev compiled a 15-20 minute orchestral

suite

from
the opera for concert use. The suite is in 6 movements.
and use of its March as the theme
of a popular radio show in America
called "

Your FBI in Peace and War

."
THE LOVE OF THE
THREE ORANGES
March
The Love for Three Oranges
begins with a prologue
Scenic Design: The Love of Three Oranges
in which the supporters of tragedy,
comedy

, eccentricity, and other forms of drama
watch the story, not only commenting on it,
but affecting the outcome of certain events.
The story they watch centers on the
hypochondriac Prince,
who is cursed by the witch,
Fata Morgana,
to fall madly in love
with three oranges
and
obsessively
pursues them.
There is much humor and joy in Prokofiev's
score. Some see the opera as a clever,
updated Offenbach-like creation, full of
slapstick and silliness. It is hard to dispute
this view, though Prokofiev's occasional
acid and handling of the story line perhaps
place the work in a somewhat different
arena, where farce and fun mix menace
and mayhem in a sometimes cruel way.
Just as the duck gets swallowed alive by
the wolf in Prokofiev's children's classic,
Peter and the Wolf, characters here can
die or disappear as if quite dispensable:
two of the three princesses who emerge
from the oranges die immediately of thirst,
the third being saved by the Eccentrics
who intervene to give her water. However
one interprets the opera, it is generally
agreed that it is masterpiece of the