QUOTE:


"Jazz came to America three
hundred
years ago in chains."
AUTHOR:
Paul Whiteman
COMPOSER
GERSHWIN
The quartet version was first published in 1968.
Mischa Lefkowitz, Violin
Dimitri Kitayenko, Conductor
Moscow Philharmonic Orchestra
Harry Herman Roseland: The Light of the Home
LULLABY
A lullaby (cradle song, berceuse)
is a soothing song, usually sung to children
before they go to sleep. The idea is that the
song sung by a familiar and beautiful voice
will lull the child to sleep. Lullabies can be
found in every human culture, often very
ancient. Lullabies written by established
classical composers are often given the form-
name berceuse, which is French
for lullaby, or cradle song.
is music for written for an ensemble of
2 violins, viola, and cello.
It is often also called
chamber music.
LULLABY
FOR STRING QUARTET
A Piece in One Movement
It was in 1923 that Gershwin, having failed
to prepare a harmony exercise for his third
(nephew of Hungarian
composer
Dvorak
turned in this composition, written several
years earlier. As Gershwin later told it with
some glee, Goldmark, upon looking at
Lullaby, told the young composer,
"It's plainly to be seen that you have already
learned a great deal of harmony from me!"
This, as it turned out, was Gershwin's last
lesson with that particular teacher.
Lullaby was actually written in 1919 or 1920
Gershwin wrote it both as a string quartet and
a piano piece, although as a piano work, it
LULLABY
(Piano Version)
In the months following its
composition it was played as a string
quartet by the composer's friends at private
musicales. But it was not until 1922 that
any of the music was heard publicly.
The occasion was Gershwin's
considered to be the first piece of symphonic
jazz, and the first attempt to join classical
music forms with jazz and the African-Harlem.
It is a one-act jazz opera set in Harlem
and based on the story of the opera Pagliacci.
which turned the main idea of Lullaby into an
aria entitled "Has Anyone Seen My Joe?"
BLUE MONDAY
(Part 2)
"Has Anyone Seen My Joe?"
(First Song on this video)
Codarts Vocal and Instrumental Ensemble
For the next forty years,
Lullaby remained unheard except
in revivals of Blue Monday.
In 1962 harmonica virtuoso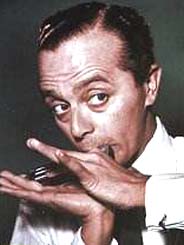 to overdub himself four times.
The word "four" reminded Ira of Lullaby
and he showed the manuscript to Adler.
On August 29, 1963, Adler premiered his
transcription of the piece for harmonica
and string quartet in an appearance with
the Edinburgh String Quartet at the
Edinburgh Festival. He later recorded
Morton Gould's
orchestra. On October 29, 1967
Lullaby was finally performed publicly
as Gershwin had written it.
The occasion was a concert by the
Juilliard String Quartet
at the Library of Congress.
Library of Congress Building
As to its place in the Gershwin canon, Ira
Gershwin, upon publication of the
score in 1968, wrote,
"It may not be the Gershwin of Rhapsody in Blue,
Concerto in F, and his other concert works, but
I find it charming and kind."
Leon-Emile Caille: Her Pride and Joy
the-company-we-keepacacia-quartet/17758.htm
Raoul Dufy
LULLABY ANALYSIS
True to its name, the piece moves
slowly and softly, constantly muted
("con sordini") with hypnotic repetition
of beats creating a sense of a gentle
and comfortable 'swing.' Delicate
harmonics in the first violin introduce
the limping figure that becomes the
cello's accompaniment to the step-
wise, chordal theme in the upper
voices. The colorful harmonies and
syncopated rhythms are somewhat
bluesy and suggestive of ragtime.
Changes in texture (higher registers
and different accompaniment) add
interest to the repetitions. A middle
section develops thematic ideas,
keeping the syncopated motion,
except for brief "recitative" solos in
the violin and cello. Even though the
return of the first section is strong
(con fuoco), it soon ends delicately
with harmonics in all voices and