QUOTE:
"The man that hath no music in himself Nor is not move'd
with concord of sweet sounds, Is fit for treasons, strategems,
and spoils; The motions of his spirit are dull as night, And his
affections dark as Erebus: Let no such man be trusted."
AUTHOR:
William Shakespeare
MEANING OF THE QUOTE:
"The soul of a person can be determined
by his/her reaction to music"
Opera Comique (loosely based) version
Daniel Defoe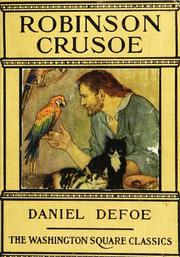 With an original libretto
by
Eugene Cormon
Robinson Crusoe is a hopeless romantic
who runs away to sea only to be ship-
wrecked. His fiancee and her two servants
set out to find him and themselves fall into
mishap. With the help of Man Friday the
whole company is rescued from drunken
pirates and waltzing cannibals.
Robinson Crusoe Book Cover, 1925
The operetta is in 3 acts with the first act taking
place in Bristol, England at the house of Sir
William Crusoe. The second and third act
scenes are set on the island of Robinson,
INFORMATION MOSTLY FROM:
https://www.youtube.com/watch?feature=player_embedded&v=a_yTy2F9Mmw#at=35
http://comicoperaguild.org/cogblog/?p=40
One of the greatest operetta composers,
Jacques Offenbach was usually less
successful when stepping out of that genre.
That is what happened to Offenbach in this piece
when it originally was publically introduced.
Robinson Crusoe was originally written as a
romantic opera for the Paris Opera Opera Comique
(unlike Grand Opera because music in
this category had spoken dialog), a more
prestigious setting than that enjoyed
by most of Offenbach's operettas.
Having risen in popularity since his
the audacious composer could not longer
be ignored by the French musical
establishment, and so invited him to
write a work for the classy theater, as
long as he adhered to what its rules
required: a more romantic, less satiric
piece which did not lampoon people
who might be in the audience. The result
was a very fleshed-out thing that went on
far too long and soon passed out of the
recognized the value buried in the work
and commissioned Thomas Petiet
to revise it. By removing a third of
the score and rewriting the libretto
complete with character additions of
upper-class snobs, rowdy sailors,
cannibals, and pirates the operetta
was transformed in a very charming way.
Robinson Crusoe, a man from

Bristol

,
sets out to South America
to seek a fortune for his fiancee,
Edwige, and his family. Six years
later, on a desert island,
Crusoe has one companion, Friday,
whom he rescued just as he was
being sacrificed to the gods by the
indigenous cannibal tribe.
Meanwhile Edwige, along with Crusoe's
servants Suzanne and Toby, arrives to look
for Robinson, also having been
Toby and Suzanne, captured by the
cannibals, are presented to the
cannibals' chef, Jim, who also turns
out to be from Bristol. He tells them
that they will be the cannibals'
meal that evening.
At sunset, Edwige is brought in by
natives, who believe that she is a
goddess. Friday spies all this, and
falls in love with Edwige. When the
fire is lit, he lets off Robinson's pistol
The following
day, Robinson fools the pirates
with a
story of buried treasure in the jungle
and the pirates go off to find it, only to
be caught by the cannibals. Robinson
next wields the pirates' guns and the
pirates plead to be saved.
Robinson
agrees, and all set sail for Bristol
once
again, with Captain Atkins marrying
Edwige, Robinson's Fiancee:Soprano
Lady Deborah Crusoe: Mezzo-Soprano
Suzanne, Servant: Soprano
Man Friday (Vendredi): Mezzo-Soprano
Jim Cocks, Cannibal Chef: Tenor
Sailors, Cannibals, Pirates: Chorus
SOME EXCERPTS
FROM THE OPERETTA