GENERAL MUSIC PERIODS 2, 3, 6:
COMPOSER: Chopin PRELUDE #7 "Funny Version" from the album "Beethoven's Wig"
Chopin CONCERTO #2 3rd movement
Chopin PRELUDE #7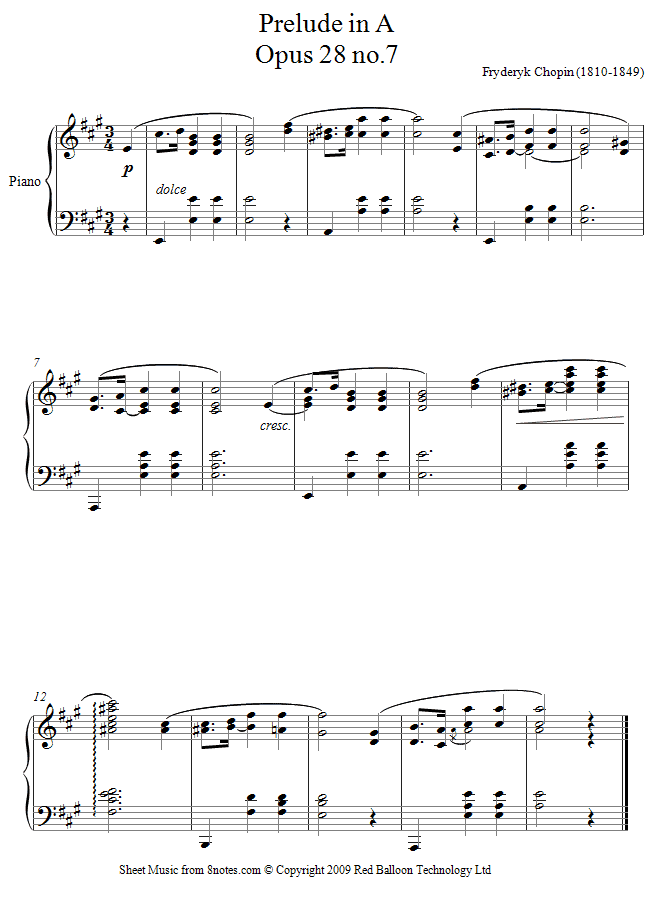 and
Chopin Concerto #2 3rd movement
OBJECTIVE: Intro to Recorder: Beautiful and Ugly Sounds/Articulation/Putting Fingers Down
2. Solfege Roll: Review solfege hand signals adding "Sol." Teacher asks with hand signals: Sol-Mi-La-Sol-Mi ("Mar-y did you finish your quote?")/Student answers with hand signals: Sol-Mi-La-Sol-Mi ("Yes I did") and show the quote to me.
3.
HOW UGLY SOUNDS ARE CREATED and
VARIOUS REASONS FOR SQUEAKY SOUNDS:
The reason I instruct my students to not put any fingers down yet is because I want them to concentrate first on the production of tone. To fix an ugly sound, first you must determine what caused it. If no fingers are being used in the production of the sound then it is very likely that the cause is associated in some way with the breathing (air control) apparatus.
4. HOW MUCH AIR IS NEEDED TO
PLAY THE INSTRUMENT:
Unlike their modern relatives, the woodwind family, the recorders use small amounts of air in their production of pitched tones. These instruments are not capable of producing a good sound when too much air is blown into them. Too much air results in high, squeaky noises instead of distinct pitches. A good rule to think about, when playing the recorder, is never "blow" on it but instead "whisper" into it.
5. ROLE OF POSTURE AND
BREATHING:
The speed of the air entering the recorder needs to be controlled and regulated because changes in air speed cause the intonation of the pitches to be altered. Steady streams of air (air speed) need to be going through the instrument in order to keep the sound from becoming wave-like or bumpy sounding. So, good breath control is essential for good intonation and beautiful tone quality. Breath control is directly related to proper posture. Mechanisms in the body responsible for breathing (lungs,
diaphragm
muscle, etc.) can not work at their optimum best when a person has poor posture. Consequently, poor posture not only affects recorder playing, it most importantly, affects the health of the body. I like to connect the idea of air going through the body to water going through a garden hose: If a garden hose is bent or has a kink in it, does the water run smoothly through it? Poor posture does not allow the air to flow as freely through the body forcing the body to work harder then it should to circulate the air. If you overwork the body parts for long periods of time they may not last as long.
5. WHEN TO BREATHE:
When people talk they breathe at the end of phrases (like using a "comma"). Excessive breathing while talking makes the speech sound "choppy" and uncontrolled not to mention physically uncomfortable for the person who is speaking and irritating for the person who is listening to it. Musicians breathe in phrases just like people breathe in speech. To breathe in phrases, the
air taken into the body must be portioned out (not let out all at once) so that there is enough air to produce a beautiful sound on each note. In order to do that the places the player breathes in the music must be planned ahead of time. Using a car and gasoline as an example: If you plan a trip through the desert and you don't want to run out of gas, you plan where you will be filling up your gas tank. If you plan incorrectly you will run out of gas. Just as a car will "sputter" as it is running out of gas, so will the sound of the instrument as the player runs out of air because the air stream becomes uncontrolled and thus "choppy" sounding.
6. IMPORTANCE OF ARTICULATION:
Articulation is how sounds are stopped and started. We articulate when we speak as we use our tongue to start certain sounds (consonances) behind our teeth to form words. Musical instruments are in a way imitations of the human voice; they also use articulation in production of their sounds. An example of a good articulated sound is when a triangle is struck. If the instrument is struck incorrectly, the result will be a vibration of sound that is weak (not pleasing to hear) but if it is struck correctly, the vibration will ring for a long period of time and create a beautiful tone. In recorder playing, separate individual sounds are started with the tongue softly (too hard produces sounds anywhere from harsh to squeaky) touching behind (not on) the upper teeth using a "dah" or "tah" tongue position. When playing in groups, instrumental performers playing the same parts need to articulate (and also breathe) the same way at the same time so the group can be heard by the audience as a single instrument.
7. A LITTLE SCIENCE ABOUT THE RECORDER:
A recorder is a tube that sound waves go through. The longer the tube the lower it will sound. When holes are covered on the recorder, the size of the tube changes altering the pitch. In reality each different fingering combination is a different size tube so the instrument is actually many sized tubes all in one. If those different size tubes were separated and placed side by side they would like the different sized pipes in a pipe organ (only smaller of course).
BEGINNING VIOLIN PERIOD 5:
OBJECTIVE: SPRING CONCERT PREPARATION
1. TUNE
2. SONG: "CIELITO LINDO"
.....a. Worked on harmony part first to keep focus on notes without tracking help
.....b. Added melody part (first section) to the harmony part
.....c. Started to work with melody parts on second half of piece
ADVANCED VIOLIN PERIOD 4:
OBJECTIVE: SPRING CONCERT PREPARATION
1. TUNE
2. SONG: "CIELITO LINDO"
.....a. Worked on ending for the violins
.....b. Worked on the harmony part (first section) for the cellos
.....c. Put all parts together
3. SONG: "YEAR WITHOUT RAIN"
4. SONG: "BOULEVARD OF BROKEN DREAMS"