QUOTE:
"I adore art...when I am alone with my notes, my heart pounds and the tears stream from my eyes, and
my emotion and my joys are too much to bare."
AUTHOR:

Giuseppe Verdi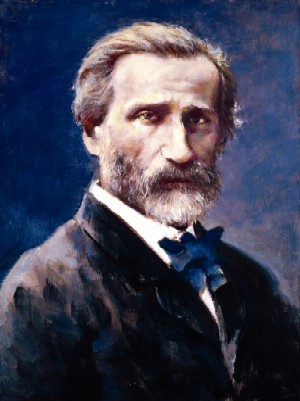 MEANING OF THE QUOTE:
"The emotion and joy felt from the act of creating art is totally fulfilling."
Symphony No. 59 "Feuer"("Fire")
GENERAL MUSIC
01. MUSICIAL THEATER: MY FAIR LADY
.......a. MUSICAL REPORT FORM: ADDED IN SONG TITLES and SOME MORE CHARACTERS
.......b. REVIEWED THE FILM SO FAR
.............1) DISCUSSED THE STOIC NATURE OF THE UPPER CLASS BRITISH VERSUS THE LOWER CLASS
.............2) HEARD TWO MELODIES IN THE SONG "I COULD HAVE DANCED ALL NIGHT" PLAYED AT THE SAME
TIME (CALLED COUNTERPOINT)
.............3) TALKED ABOUT "ASCOT" (THE FAMOUS HORSE RACING TRACK) IN ENGLAND WHERE THE
ROYALS FREQUENT AS IT IS MENTIONED IN THE MUSICAL
.......c. CONTINUED WATCHING THE FILM
ADV. STRINGS
01. LOS MACHETES
02.
CABALITO
03.
SABOR A MI
04. VOLVER, VOLVER
01.
LOS MACHETES (MELODY)
02. CABALITO (MELODY)