QUOTE:
"Everything will pass, and the world will perish but the Ninth Symphony will remain."
AUTHOR:
Ludwig Van Beethoven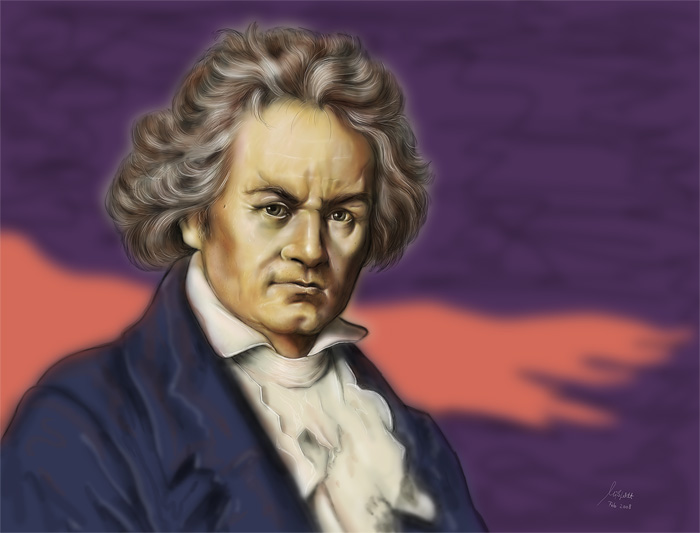 MEANING OF THE QUOTE:
"Good art will outlast the generations and continue to be popular."
IVES
Holidays Symphony II:
Decoration Day
Holidays Symphony IV part 1:
Thanksgiving and Forefathers' Day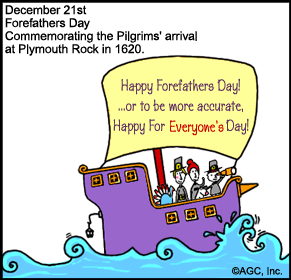 Holidays Symphony IV part 2:
Thanksgiving and Forefathers' Day
Doris Lee's painting
Thanksgiving
1935
"Thanksgiving and Forefathers' Day" was the first movement sketched of the four separate orchestral movements of "A Symphony: New England Holidays," and the last to be performed. Its title refers to two American holidays: the national Thanksgiving Day, commemorating the first harvest of the Plymouth Colony, and Forefathers' Day, commemorating the landing of the Pilgrims at Plymouth in 1620 and traditionally observed in New England in December.


The design of "Thanksgiving" can be represented as A-B-A with a very brief introduction and coda. The B section consists of three versions of George Frederick Root's hymn "The Shining Shore." The three variants themselves constitute a small a-b-a, with soft renditions of the hymn enclosing a more jagged and louder one.

The A section returns, builds grandly, and culminates with the choir singing the Thanksgiving hymn "O God, Beneath Thy Guiding Hand" to the tune called "Duke Street," against which horns and trombones proclaim the melody of "Federal Street":

"God! Beneath thy guiding hand, Our exiled fathers crossed the sea, And as they trod the wintry strand, With prayer and praise they worshipped Thee."

The author of the hymn was Leonard Bacon, who had been minister at Center Church from 1825 until 1866. Ives has us imagine "a Puritan band marching out of view and hearing," and then the music, full of bells and chimes, fades into silence.
--from notes by Michael Steinberg
GENERAL MUSIC
01. THEORY:
.......a. PASSED OUT NEW THEORY PACKET: STEPWISE MOTION and NOTE READING
............1. WENT OVER SECOND PAGE IN CLASS
02. SNARE DRUMMING TECHNIQUE and QUARTER and EIGHTH RHYTHMS
............1. REVIEW OF LEFT-RIGHT DIRECTIONS and THE FIRST LESSON REGARDING
THIS
..................a. TO HELP WITH FOCUS STUDENTS ARE TO SAY LEFT-RIGHT DIRECTIONS
AS THEY MOVE TO THEM
............2. RHYTHM CHART WITH QUARTER NOTES and QUARTER NOTE RESTS USING
LEFT and RIGHT DIRECTIONS PLAYED AGAINST A RECORDED
ACCOMPANIMENT
..................a. PERFORMING THE SILENCE (RESTS)
.......................1) AS A GROUP SILENCE IS THE MOST DIFFICULT TO PERFORM BECAUSE
IF ANY PERSON PLAYS DURING THE REST THE GROUP "SILENCE" IS
BROKEN/TAKES A GROUP FOCUS TO DO CORRECTLY
..................b. FOR FOCUS STUDENTS SHOULD SAY THE LEFT/RIGHT DIRECTIONS and
..................c. STUDENTS NEED TO MOVE THEIR ARMS SLIGHTLY DURING THE RESTS
OUT LOUD AS THEY PLAY THE RESTS AS RESTS ARE STILL FELT EVEN
THOUGH THEY ARE NOT HEARD
ADV. STRINGS
[SPRING CONCERT (THURSDAY; MAY 30TH) PREPARATION]
01. ORANGE BLOSSOM SPECIAL
02. PIRATES OF THE CARIBBEAN
03. MACHETES
BEG. STRINGS
[SPRING CONCERT (THURSDAY; MAY 30TH) PREPARATION]
01. SOMEBODY I USED TO KNOW
02. MACHETES
03. VOLVER VOLVER