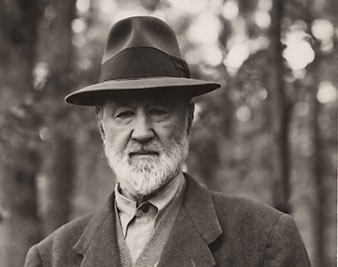 Danbury, Connecticut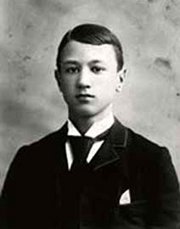 Charles Ives, 1889
VARIATIONS ON 'AMERICA
'
Played (as originally written)
on the organ
Virgil Fox, Organ
(from William Schuman's orchestration of
E. Power Biggs's edition of
Ives's variations for organ)
Timothy Foley, Director
"President's Own" United States Marine Band
An early work written at seventeen for organ;
it would find considerable popularity after Ives
died. His Variations on

America

(1891;
additions before 1894) is the earliest

polytonal
(the simultaneous use of two or more keys in a
musical composition) piece known.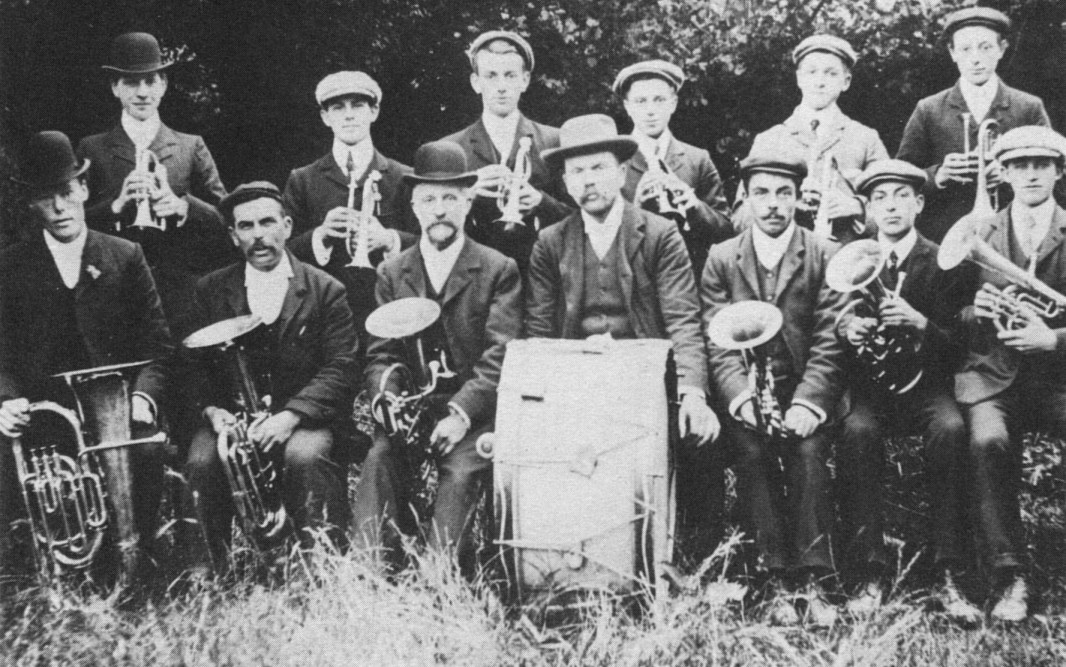 The Country Band March is about amateur
musicians trying to play their best. Some of
the players haven't learned their parts very
well and can't always stay in tune, so they
start playing a tune that they do know instead.
The result is a crazy hodge-podge of sound
that includes recognizable tunes such as
"London Bridge" and "Yankee Doodle" along
with passages in which the marchers get out
of step and lose their places. Listen at the
end for the saxophone player who forgets
to cut off with everyone else!
STRING QUARTET
NO. 1
"From the Salvation Army"
Movement I (Chorale)
Concord String Quartet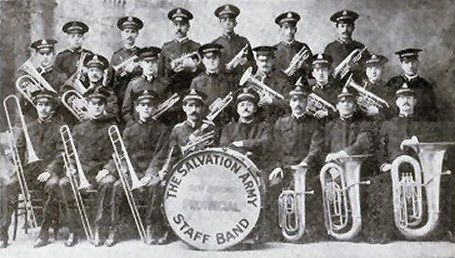 The Salvation Army is a Christian charity
and church that is internally organized like
a military service. The Salvation Army Band
refers to a brass band for a Corps of the
Salvation Army. It integrates gospel hymns,
of the kind Ives grew up hearing in camp
meetings, with the forms, textures, and
thematic manipulation of European-
Romantic music. Here Ives first suggests
the direction of his maturity: mediation
between American and European elements,
and between "high" and "low" art.