QUOTE:
"Play the music, not the instrument."
AUTHOR:

Author Unknown
MEANING OF THE QUOTE:
"An instrument is just the
mechanism
for the music inside you."
Arturo Toscanini, Conductor
NBC Orchestra, 1945
Edward Burne-Jones:
Cinderella
Animated La Cenerentola
(A Tribute to Animators: Gianini and Luzzati)
By Children Who Animated a Scene
Using Their Techniques
Following the success of

The Barber of Seville
the year before, Rossini wrote La Cenerentola,
ossia La bontà in trionfo (Cinderella, or
Goodness Triumphant), an

operatic

dramma
giocoso

in two acts, composed at age 25 (a
fairly early w
ork for Rossini) and completed it
in a period of three weeks. In it he borrowed
(Rossini, like Handel, had no qualms about re
-using his own material for different occasions)
the overture from an earlier failed 1816 opera,
La Gazzetta
(
The Newspaper
),
LA GAZZETTA OPERA
as there was no time
to write a new one before
the opera's premiere. Nonetheless,
the spirit of the overture seems
appropriate to Cenerentola.
LA CENERENTOLA
Frederica von Stade (Mezzo Soprano)
Claudio Abbado, Conductor
Orchestra and Chorus of the Teatro alla Scala
ACT I
No, no, no: non v'e
Una volta c'era un re
Un tantin di carita
O figlie amabili
Date lor mezzo scudo
Miei rampolli femminini
Sappiate che fra poco
Tutto e deserto
Una volta cera... Un soave non so che
Non so che dir
Scegli la sposa... Come un'ape
Allegrissimamente
Signore, una parola
Si, tutto cangera
La del ciel nell'arcano profondo
Ma bravo, bravo, bravo
Ora sono da voi
Conciossiacosacche
Noi Don Magnifico
Finale 1 - Zitto, zitto: piano, piano
Finale 1 - Principino, dove siete?
Finale 1 - Venga, inoltri, avanzi il pie
Finale 1 - Ah! se velata ancor
Finale 1 - Signor...Altezza, e in tavola
Questo è un Nodo Avvilupatto
Opera"Cenerentola"
Animated
Prince Ramiro and Dandini arrive at the Magnifico
home to ask for shelter. Everyone is stunned to
find that Ramiro is the prince, that he and
Cinderella know one another, and that no one and
nothing is quite as it once seemed. This topsy tury
turn of events discombobulates everyone, and they
try to make sense of it.
TRANSLATION
OF THE LYRICS:
This is a snarled knot,
This is a tangled web,
Whoever tries to unravel it,
Tangles it all the more;
Whoever would undo it, knots it tighter still;
And meanwhile, my poor brain whirls and whirls and finally stalls.
I go groping about in the dark air and start at last to rave.
ACT II
Mi par che quei birbanti
Sia qualunque delle figlie
Ah! questa bella incognita
Si, ritrovarla io giuro
Ma dunque io son un ex
Un segreto d'importanza
Una volta c'era un re
Ma ve l'avevo detto
Temporale
Scusate, amici
Siete voi?
Ah, signor, se ver che in petto
Dunque noi siam burlate?
Finale 2 - Della Fortuna instabile
Finale 2 - Non piu mesta
The

libretto

was written
by
Jacopo Ferretti
Jacopo Ferretti
The opera, first performed in 1817,
proved an instant success.
The librettist somewhat changed the well-
known fairy tale Cinderella story from the way
most of us know it. There are no magical
aspects to it; the matching of a bracelet
replaces the fitting of a glass slipper, the
Prince's tutor (Alidoro, a kindly philosopher)
takes the place of the fairy godmother, and
the Prince engages in an identity switch
with his valet, but the essence of the story
is still the same.
The overture, though lesser-known, is full of
humor and surprises and is one of his finest,
sparkling with vitality. It opens with an
extended slow introduction (characteristic
of Rossini's overtures) in the first measures
to establish the tonality, where a questioning
bassoon solo is interrupted by assertive
crashing tutti chords for full orchestra,
followed by a languid melodic answer on
the clarinets (sort-of a comic conversation
between different instruments of the orchestra).
gravid transitional period with a hint of military
music before more grand chords herald the
fast allegro vivace section (a brisk, light-hearted
melody full of charm and bounce). A pensive
answer in the minor mode is followed by a
lightning return to the major with a little hesitant
song in the clarinet soon returning with a little
more confidence and bravura leading into
the extended crescendo (a Rossini trade-
mark where the music gradually gets louder
to the home key and a restatement of the
opening passage (the whole thing is
repeated, with adjustments). A sudden
harmonic leap seems about to take us far
from home, but it is only a momentary. The
little hesitant song (now entrusted to the
flute) and a return of the crescendo bring
the overture to its whirlwind conclusion.
The original scoring of the overture is pairs
of woodwinds, horns and trumpets, a
trombone, and the usual strings.
Surprisingly, there are no parts for
timpani or percussion. Some were
added later by other hands, but without
Rossini's approval. Since the overture
bears no connection, musically or
dramatically, with the opera to follow,
there is no need to discuss how Ferretti's
libretto diverges from the traditional
fairy tale or to place the opera in
Rossini's stylistic development.
CHARACTERS IN THE OPERA
DON RAMIRO
Prince of Salerno
Don Ramiro's Valet
Baron of Monte Fiascone
Father of Clorinda and Tisbe
Step-Father to Cenerentola
Daughter of Don Magnifico
Step-Sister to Cenerentola
Daughter of Don Magnifico
Step-Sister to Cenerentola
Known as CENERENTOLA
Step-Daughter of Don Magnifico
(mezzo-soprano)
Philosopher
Don Ramiro's Teacher
(bass)
Ladies
(silent)
At the tower of Don Magnifico his two idle
daughters Clorinda and Tisbe are trying
on gowns and jewelry as opposed to their
step sister Angelina, whom they call
Cinderella, who serves them by doing all
the housework. Alidoro, prince Ramiro's
tutor, arrives at their home disguised as a
beggar. The two sisters wish to send him
away but Cinderella attends to him. Then,
it is announced that a royal ball is going to
take place at the palace for the prince to
select the most beautiful girl in the land to
be his bride. Don Magnifico hopes that the
prince will pick one of his daughters making
his dream to become wealthy a reality.
Prince Ramiro disguises himself as his valet,
Dandini, in order to observe in secret the
character of the women from which he is to
choose his future wife while Alidoro has
informed him that at the tower of Don
Magnifico there is a girl worthy to become a
princess. Ramiro, disguised as a servant,
meets Cinderella and they fall in love.
At the tower also arrives, the prince's valet,
Dandini, disguised as a prince so Clorinda,
Tisbe and their father rash to attend on him,
while he invites them to the ball. Cinderella
pleads that she is allowed to go to the ball too
but in vain. Alidoro, reveals Cinderella his
true identity and promises to take her to the
ball. At the ball Ramiro asks Cinderella to
marry him. Cinderella gives him a bracelet
and tells him that if he searches for her and
finds her then she will marry him.
http://www.pafc.com.cy/easyconsole.cfm/id/254
DIFFERENCES IN THIS CINDERELLA STORY
FROM THE ONE MOST PEOPLE REMEMBER
INFORMATION FROM:
http://operaticstlouis.blogspot.com/
2011_07_01_archive.html
GLASS SLIPPER TO BRACELET
Cinderella had lost some kind of footwear long before Perrault
added the "glass" detail to the slipper. Rossini's version
replaces the slipper with two matching bracelets. When the
opera premiered in Paris, some critics rudely suggested that
the bracelet replaced the slipper because the original Roman
Cenerentola contralto,
Geltrude Righetti
, had ugly feet. Signora
Righetti fired back at these detractors, explaining that the
bracelet was an exercise in good taste, since in Rome, the
sight of a woman's bare foot was considered indecent. "Signor
Parisian Journalist," she added, "should not think that I say
this to defend my feet: he does not know me, and if he did, he
might say that I have more to gain by adopting the original
slipper than by clinging to the bracelet."
Though the bracelet
has remained a
unique quality of the Italianate Cinderella, it is
worth noting that some G. Schirmer editions of the opera
include an alternate recitative (in English only) that provides
an ending with the glass slipper.
The Alidoro figure was previously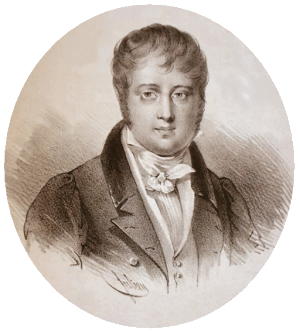 Nicolo Isouard
Cendrillon (1810)
Selected Highlights
The character's resurgence in Cenerentola might point to
Rossini's larger, overarching decision for the opera itself.
Constrained by physical limitations in Italian theatres of the
day, Rossini knew that this piece could not be a magical
spectacle with an enchanted pumpkin-turned-carriage or
helpful rodent-friends of the heroine. The presence of a
philosopher fills the role of not only a friend to Cenerentola,
but also the Prince's tutor. Rossini also managed to depart
from Isouard's Alidor, who was far more magical, using an
enchanted rose to transform Cendrillon for the ball.
Nonetheless, it bears mentioning that Alidoro does
have a slight measure of "magic" about him, given
that he uses the art of disguise, appearing as an
old beggar in order to elicit a response from the
three daughters in Don Magnifico's house.
A common thread through almost all versions
of Cinderella is role reversal: the poor girl
becomes a princess, the wicked relatives are
undone, etc. The Ferretti libretto adds even
more role reversals. Usually, Cinderella only
meets the prince after being magically
transported to the castle, but in this version,
the Prince actively seeks out Cinderella at
the outset of the drama. In doing this, Ramiro
and his valet embark on yet another role
reversal by having Dandini swap clothing with
him in order to do some important
reconnaissance on the daughters in the
Don Magnifico household. Possibly the most
striking role reversal occurs at the ball.
Cenerentola approaches the Prince, gives
one of the bracelets to him and promises that
if he really cares about her, he shall find her.
Cinderella and the Pigeons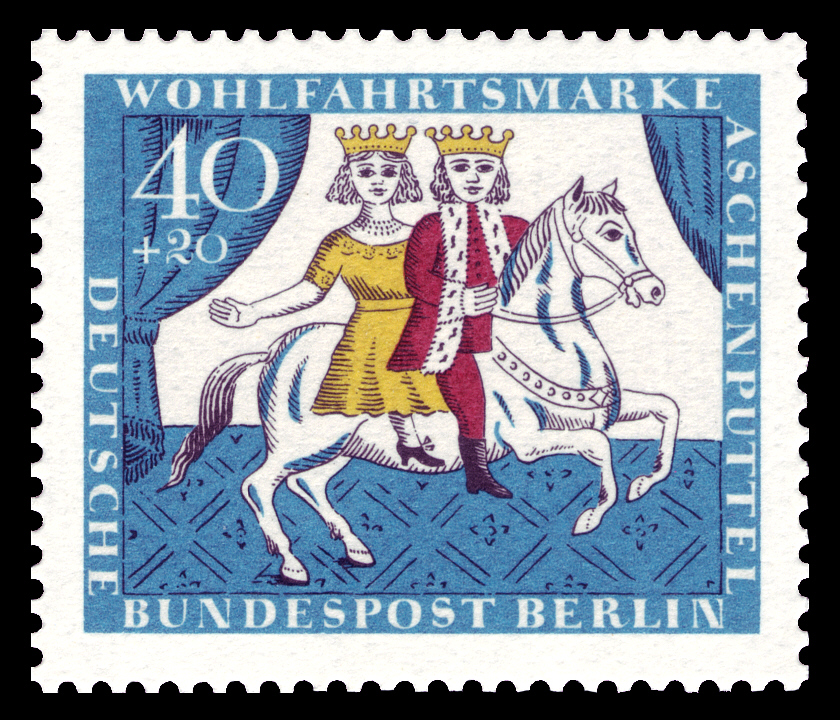 The Prince Takes Cinderella Home as his Bride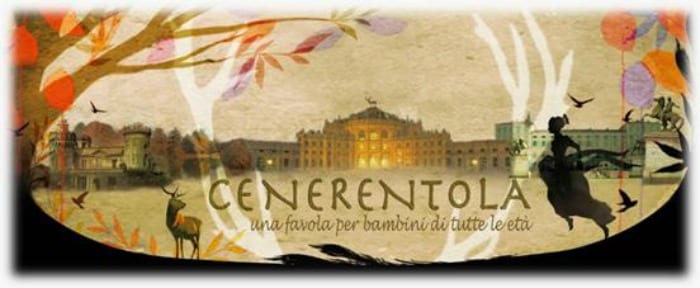 http://files.coc.ca/studyguides/cinderellastudyguide.pdf
http://operaguildnova.org/guild/wp-content/
uploads/2013/05/CinderellaStudyGuide.pdf
http://www.lyricopera.org/uploadedFiles/Education/Children_and_Teens/
2011-12%20OIN%20Backstage%20Pass%20-%20Teacher%20Edition(1).pdf
http://www.teatroregio.torino.it/sites/default/files/
uploads/scuola/200809/pdf/fascicolo_didattico.pdf
http://www.skylightmusictheatre.org/wp-content/uploads/
2014/06/CINDERELLA-aud-guide_Layout-11.pdf
%2Flacenerentola-smart.pdf&utm_campaign=Redirect
http://www.dallasisd.org/site/handlers/filedownload.ashx?module
instanceid=33129&dataid=32363&FileName=MET%20Cenerentola
%20In%20Focus%20and%20Program%20Note.pdf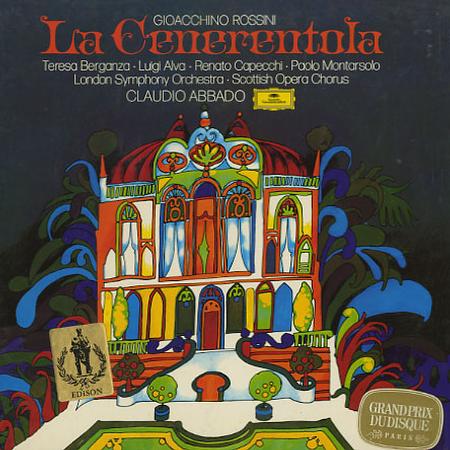 LINKS
Myron G.Barlow: Cinderella
Jennie Harbour: Cinderella
Frederick Hall: Cinderella
John Everett Millais: Cinderella
Parrish: Enchantment (Cinderella)
Thomas Sully: Cinderella at the Kitchen Fire