QUOTE:
"You may call for peace as loudly as you wish, but where
there is no brotherhood there can in the end be no peace."
AUTHOR:
Max Lerner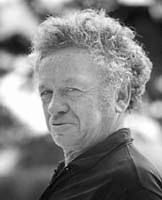 MEANING OF THE QUOTE:
"Peace will only happen when man learns to
accept
the
differences of others and come
together as one."
"COUNTRY BAND" MARCH
Tokyo Kosei Wind Orchestra
President's Own United States Marine Band
The "Country Band March" is a wry, rowdy,
and affectionate parody of the amateur
community bands, with their enthusiastic
haphazardness that Ives grew up
hearing as a young man in Danbury.
A possible impetus for "Country Band"
March and Putnam's Camp was a
moment from Ives's boyhood when he heard
two bands pass by each other, creating
a cacophony of sounds.
Ives intended to have the listener recall
and experience what performances of such
groups might sound like. As he wrote to
one of his long-suffering copyists, town
bands "didn't always play right and
together and it was as good either way."
For Ives the mistakes of these amateur
musicians; making early entrances,
playing "wrong notes," and falling off the
beat, were signs of enthusiasm, a
symbol of underlying human spirit and
aspiration, but no less funny for all that.
So, here Ives, in trying to musically
recreate this feeling, is not poking fun
at bad musicians but instead joining the
fun, and creating quasi, on purpose
"mistakes" by cheerfully but
inappropriately blurting out dense
layers of simultaneous quotations of
popular tunes of the day subjected to
his famous techniques of "poly-
Among the songs paraphrased (the
main march theme is probably Ive's
own) in this piece include "Arkansas
Traveler," "Battle Cry of Freedom,"
"The British Grenadiers," "The Girl I
Left Behind Me," "London Bridge,"
"Marching Through Georgia," "Massa's
in de Cold, Cold, Ground," "My Old
Kentucky Home," "Violets," "Yankee
Doodle," May Day Waltz and quotes
of two very familiar Sousa marches;
songs intertwined together, while
competing for the audience's attention,
combined to uncover fresh harmonies
and exhilarating polyrhythms with the
percussion bringing up the rear
frequently to add or drop beats as the
melodies struggle to stay together.
Additionally, there is an extensive
use of ragtime elements attesting to
its influence on Ives and the styles'
significance during the late 19th and
early 20th-centuries.
Finally, at the close of "Country Band"
March Ives adds a "stinger," a final
short chord. But in the score Ives
circled this chord (usually meaning for
omission) and added a question mark
meaning that the chord may be
omitted at the conductor's discretion.
IN THIS NEXT VERSION LISTEN TO THE
ENDING
WITHOUT THE FINAL CHORD ADDED.
WHICH ENDING DO YOU THINK IS MORE EFFECTUAL?
"COUNTRY BAND" MARCH
Colonel Timothy W. Foley, Conductor
United States Marine Band
The score calls for a theater-size orchestra
comprising one flute (doubling piccolo), one
clarinet, one cornet, two trombones,
saxophone, trap set, bass drum, cymbal,
snare drum, piano, and strings without violas.
Country Band March was composed around 1903,
four years after Ives' graduation from Yale and five
years prior to his lucrative insurance partnership with
Julian Myrick. Ives had just resigned as organist at
Central Presbyterian Church, New York, thus ending
thirteen and one-half years as organist of various
churches. He was, according to

Henry Cowell

,
Charles Ives (lt) and Henry Cowell (rt)
"exasperated...by the routine
harmony for hymns."
During this period Ives finished his
"Second Symphony"
(1902),
SYMPHONY NO. 2
Leonard Bernstein, Conductor
New York Philharmonic
composed three organ pieces that were later
incorporated into his Third Symphony (1904),
SYMPHONY NO. 3
I. Old Folks Gatherin' (Andante maestoso)
Leonard Bernstein, Conductor
New York Philarmonic Orchestra
II. Children's Day (Allegro)
Leonard Bernstein, Conductor
New York Philarmonic Orchestra
https://www.youtube.com/watch?v=RusUMPsUfEg
III. Communion (Largo)
Leonard Bernstein, Conductor
New York Philarmonic Orchestra
composed the Overture and March: "1776"
Overture and March: "1776"
Colonel Timothy W. Foley, Conductor
US Marine Band
Apparently, the Country Band March received
no performances and only a remaining
pencil
score-
sketch of it has survived.
However,
Ives seemed very interested in this music evidenced
since
he incorporated nearly all of it, in one form or
another,
into the "Hawthorne" movement of
his "Concord" Sonata No. 2
,
SONATA NO. 2
II. Hawthorne
Jeremy Denk, Piano
"The Celestial Railroad,"
from his
Fourth
Symphony (second movement),
SYMPHONY NO. 4:
II. Comedy: Allegretto (first part)
Michael Tilson-Thomas, Conductor
Chicago Symphony Orchestra and Chorus
SYMPHONY NO. 4:
II. Comedy: Allegretto (second part)
Michael Tilson-Thomas, Conductor
Chicago Symphony Orchestra and Chorus
and especially in
"Putnam's Camp" from
Three Places in New England.
"PUTNAM'S CAMP"
from Three Places in New England
D. Russell Davies, Conductor
One of America's first great composers, Charles
Ives bucked society and its conventions from
his earliest years. Although he exhibited
considerable musical talent as a boy, he
eventually pursued a career in insurance. He
played virtually no factor in his musical
activities. That choice was probably a wise
one, for Ives's unorthodox and daring music
found little understanding and less success
among contemporary audiences. Ives lived
into his late 70's, but he ceased composing
George Ives, Father of Charles Ives
Ives's father George was a trumpeter and
bandmaster. Young Charlie grew up in rural
southwest Connecticut, surrounded by music.
He heard dozens of amateur bands in rehearsal
and concert, and attended outdoor religious
He also worked as a church organist from age
found their way into his music.
order to devote more time to composition.
Those four years from 1902 to 1906 (when
he
founded his insurance firm) were
a period of
experimentation.
Country Band March satirizes the pickup
volunteer bands Ives heard as a boy.
Ives
knew from experience that these rural
ensembles didn't always play with total
accuracy; the important thing was that
everyone was having a good time. Thus
we hear intentional 'wrong' entrances with
faulty rhythms, multiple tunes in the wrong
key, even a saxophone adding two beats
after the rest of the orchestra has stopped.
The material is a mélange of college songs,
band pieces, minstrel tunes, and excerpts
from theatre revues. Virtually everyone will
recognize something in this march; astute
listeners will hear quotations from the Civil
War anthems "Marching through Georgia"
by Henry Clay Work and "Battle Cry of
Freedom" by George Frederick Root, as
well
as
Stephen Foster's "Massa's in de
Cold,
Cold Ground" and John Philip Sousa's
"Semper Fidelis" march. Ives superimposes
the tunes with comic intent; the effect is
raucous and a little unhinged, as if all
the
players were either beginners
or a bit tipsy-
or both.
Ives borrowed from Country Band
March in three subsequent works: the
'Putnam's Camp' movement of Three Places
in New England, the 'Hawthorne' movement
of his Concord Sonata for piano, and the
second movement of his Symphony No.4.
https://www.inkling.com/read/the-enjoyment-of-music-kristine-forney-11th/part-6/ives-country-band-march
http://www.naxos.com/mainsite/blurbs_reviews.asp?item_code=8.559087&catNum=559087&filetype=About%20this%20Recording&language=English
http://www.marineband.marines.mil/Portals/175/Docs/Programs/020214.pdf
http://digilib.gmu.edu/jspui/bitstream/1920/8929/1/Arnold_gmu_0883E_10558.pdf
http://minds.wisconsin.edu/bitstream/handle/1793/34602/46721305.pdf?sequence=1
"COUNTRY BAND" MARCH
LESSON PLAN
ATLANTA SYMPHONY
http://www.atlantasymphony.org/aso/asoassets/download
center/sound-track-of-your-life-student-resource.pdf
"COUNTRY BAND" MARCH
LESSON PLAN
CLASSICS FOR KIDS
http://www.classicsforkids.com
http://www.classicsforkids.com/shows/showdesc.asp?id=29
http://classicsforkids.com/teachers/audio/showdesc.asp?id=29