QUOTE:


"Music is at once the product of feeling and knowledge,
for it
requires from its disciples, composers and performers
alike,
not only talent and enthusiasm, but also that knowledge
and
perception which are the result of protracted study and reflection."
AUTHOR:
Alban Berg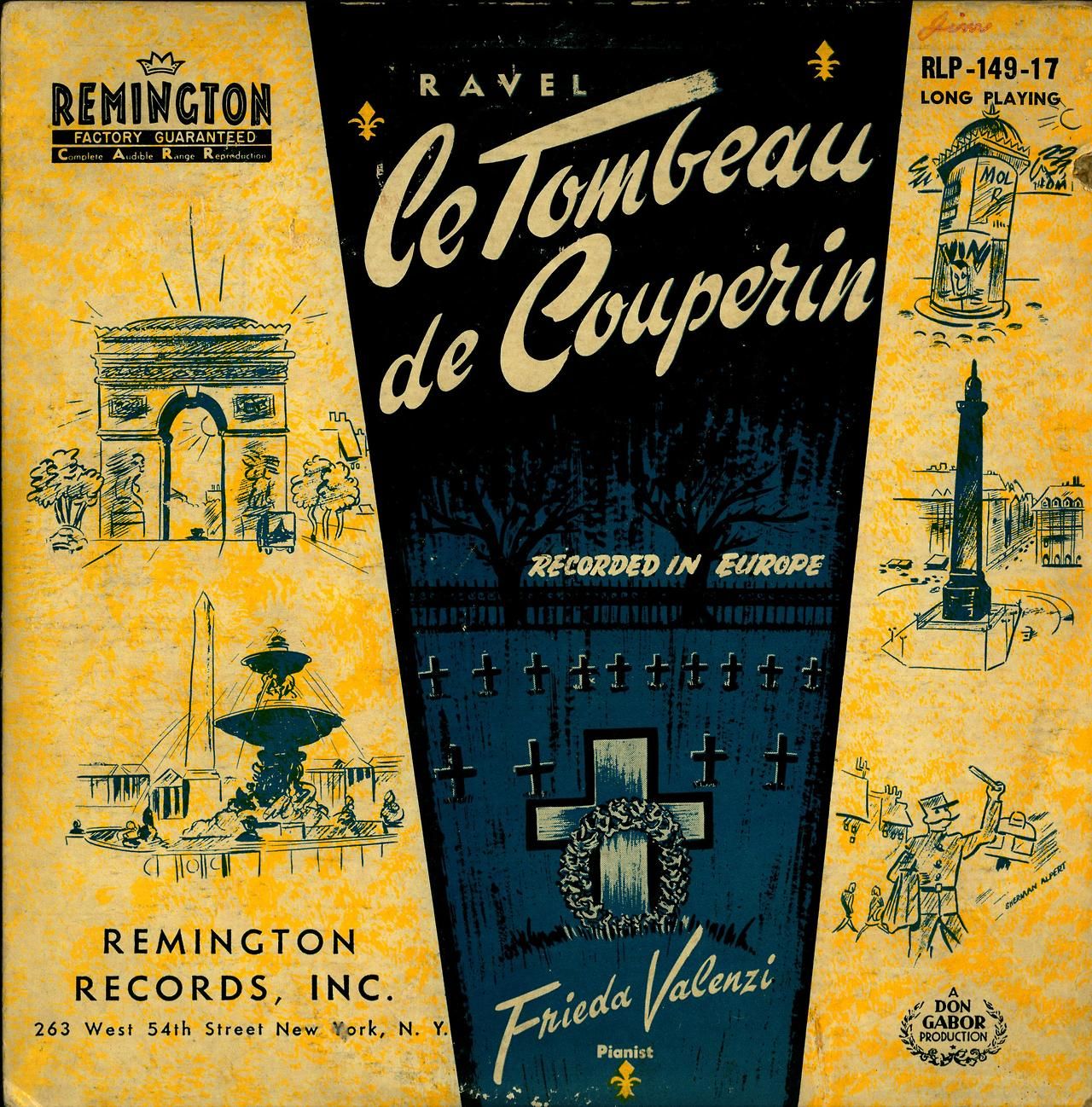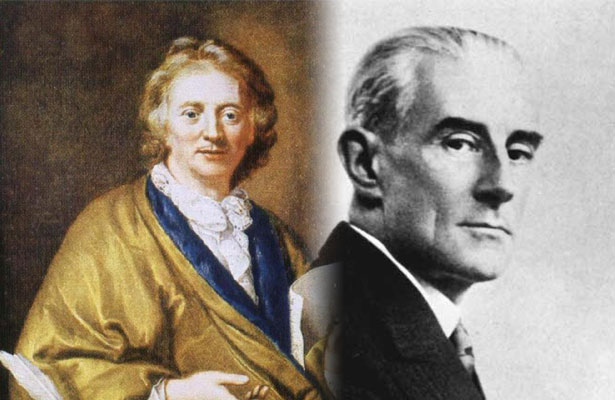 Couperin and Ravel
LE TOMBEAU DE COUPERIN
SUITE FOR SOLO PIANO
Ronald Brautigam, Piano
https://www.youtube.com/watch?v=I_m6hLSpsLc
00:00
01-Prelude
03:19
02-Fugue
07:02
03-Forlane
13:51
04-Rigaudon
16:57
05-Menuet
22:16
06-Toccata
Composers of the French Baroque age,
François Couperin (1668-1733) among
them, paid tribute in music to recently
deceased colleagues. Such a piece was
called a "tombeau," literally a "tomb," and
Ravel intended such an association here.
Beside just a way of eulogizing his comrades,
however, the association with Couperin also
represented for Ravel the continuity of the
logic and refinement of French civilization.
It was in this great

Gallic

tradition that Ravel
sought intellectual and emotional shelter
from crushing contemporary events.The title
of Le Tombeau de Couperin, therefore, has
a triple meaning: it is a memorial to family
and close friends; it is a revival of some
aspects of the musical style of the
French
Baroque Suite;
and, probably most significant for
Ravel, it is a continuation of the venerable
tradition of French culture and thought in a
The first performance was given in Paris,
April 11, 1919, at a Société Musicale
Indépendante concert in the Salle Gaveau
by

Mar­guerite Long

,
Marguerite Long
the pianist widow of one of the dead soldiers
remembered in Le Tombeau. (The Toc­cata
movement is ded­i­cated to her husband Cap­tain
only premiered Le Tombeau, but also
Ravel's Piano Con­certo in G Major

.)
Mar­guerite Long and Ravel
ARTICLE FROM:
FREE CLASSICAL RECORDINGS
Le Tombeau de Couperin is a suite for
solo piano by Maurice Ravel composed
It is in six movements with each movement
dedicated to the memory of friends of
the
composer who had died fighting in
World War I.
Original Orchestra Version
Paavo Järvi, Conductor
3 Menuet - Allegro moderato
4 Rigaudon - Assez vif
Ravel transcribed
many of his
piano
pieces for orchestra,
but here he reaches the height of his
orchestration skills, turning a very
pianistic piece into a superb orchestral
suite with very few hints of its origins.
The orchestral version clarifies the
harmonic language of the suite and
brings sharpness to its classical dance
rhythms; among the demands it places
on the orchestra is the requirement for
an oboe soloist of virtuosic skill.
Nearly 80 years later, the pianist and conductor
Hungarian Zoltán Kocsis began to orchestrate
the remaining two parts, the Toccata and Fugue.
His full orchestral version can be heard here:
LE TOMBEAU DE COUPERIN
Amended Orchestra Version
Zlotán Kocsis, Conductor
Zlotán Kocsis,
Arranger of Movements 5 and 6
Hungarian National Philharmonic Orchestra
https://www.youtube.com/watch?v=Wkt8T38aaMw
While the word-for-word meaning of the
title invites the assumption that the suite
is a programmatic work, describing what
is seen and felt in a visit to the
tomb
of
Couperin

,
tombeau is actually a musical term
popular in an earlier century and meaning
a piece written as a memorial. The specific
Couperin (among a family noted as
musicians for about two centuries) that
Ravel intended to be evoked, along with
the friends, would presumably be
François Couperin
"the Great"
(1668-1733).
However, Ravel stated that his intention was
never to imitate or tribute Couperin himself,
but rather was to pay homage to the
sensibilities of the Baroque French keyboard
suite. This is reflected in the structure
which
imitates a Baroque dance suite.
As a preparatory exercise, Ravel had
transcribed a Forlane from the fourth
suite
of
Couperin's Concerts Royaux,
and this piece informs Ravel's Forlane
structurally. However, Ravel's neoclassicism
shines through with his pointedly twentieth-
century chromatic melody and
When criticized for composing a light-hearted,
and sometimes reflective work rather than a
sombre one, for such a sombre topic,
"The dead are sad enough,
in their eternal silence."
LE TOMBEAU DE COUPERIN
LESSON PLAN
Cincinnatti Symphony Orchestra
Denis Frémond (French, b. 1950): Le Tombeau de Couperin
LINKS
http://www.maurice-ravel.net/tombeau.htm