QUOTE:
"Music can noble hints impart,
Engender fury, kindle love,
With unsuspected eloquence can move,
And manage all the man with secret art."
AUTHOR:
Joseph Addison
MEANING OF THE QUOTE:
"Music specializes in communicating
the deepest feelings of mankind."
SYMPHONY NO. 4
IN A MAJOR
"ITALIAN"
Otto Klemperer, Conductor
Vienna Symphony Orchestra
IV. Saltarello. Presto
SYMPHONY NO. 4
IN A MAJOR
"ITALIAN"
Gustavo Dudamel, Conductor
La Scala Philharmonic
https://www.youtube.com/watch?v=zwQKyGEVLpo#t=14
Mendelssohn's parents encouraged their
talented young son, but they also wanted
him to be a well-rounded adult, with a
chance to see and learn from the wider
world. Thus, in the spring of 1829, when
the composer reached his 21st birthday,
his father encouraged (and financed)
him to leave Germany on a series
of travels, with instructions
"to examine the various countries closely
and to fix on one where I wished to live."
As Mendelssohn later wrote,
"I was to make my name and gifts known,
and was to press forward in my work."
Mendelssohn lived up to his father's wishes.
His first journey, to Britain in 1829, resulted
in a number of compositions, including the
Hebrides Overture (1830), and some sketches
for his Symphony No. 3 ("Scottish"), which he
later completed in 1842. He made such an
impression on the musical scene in London
that two generations of English composers
were influenced by his example.
He soon moved on to the next portion of his
journey traveling to Italy in May of 1830 with
the urging of his composition teacher,
Carl Friedrich Zelter

,
and the advice of one of his

mentor

s, the
who himself had earlier embarked on
a secret
and anonymous journey to Italy
"to discover myself in the objects I see."
Goethe had visited Lake Garda, Verona,
Vincenz, Venice, Bologna, Rome, Naples, and
Sicily meticulously recording his impressions
to later publish them in his "Italian Journey."
After visiting Goethe
Mendelssohn and Goethe
Mendelssohn did much the same. He departed
for an extended ten-month pilgrimage to Italy
where he made the rounds starting from Venice
Arriving in Venice on 10 October 1830, Mendelssohn,
enjoying the scenery and the cities immensely, was
hardly able to contain his excitement.
"Italy at last! And what I have all my life considered
as the greatest possible felicity has now begun, and I
am basking in it…I do not know where to find
sufficient grasp of intellect to comprehend it all
properly. I saw the 'Assumption,' then a whole gallery
of paintings in the Manfrini Palace; then a church
festival in the church where hangs Titian's
St. Peter;
afterwards St. Mark's!"
then working his way south to Rome, stopping
in Bologna and Florence along the way.
"The whole country"
he wrote,
"had such a festive
air that I felt as if I
were a young prince making his
entry."
Writing to Fanny on February 22, 1830, he reported,
"
I have once more begun to compose with
fresh
vigor, and the Italian symphony makes rapid
progress; it will be happiest piece I have ever
written,
especially the last movement."
During his stay in Rome, he witnessed
the
coronation of Pope Pius VIII
and the city's festivities during Holy Week
(the week leading up to Easter). From Rome,
he went on to Naples and visited Pompeii
before returning to Germany through Genoa
and Milan. These experiences are felt in this
piece as this symphony is not actually about
the music of Italy (with the exception of the
Saltarello of the final movement) but about
Mendelssohn's personal impressions of Italy:
Mediterranean sunshine, religious solemnity,
monumental art and architecture, open
countryside, and the vitality of the people.
Not only were his impressions recorded
through this music but through his
correspondence and also by means of a
series of watercolor paintings and sketches
he, a decent amateur artist,
created
during his travels.
Unable to finish the symphony to his
satisfaction during his tour, he completed
it, after time back at home and a winter in
Paris, in Berlin on the 13th of March in
1833 in response to an invitation for a
symphony from the

London (now Royal)
Philharmonic Society

. Mendelssohn had
just turned twenty-four years old.
He conducted the premiere performance
himself in London on May 13 of the same
year. The work was a tremendous success
and even though Mendelssohn described it as
"the jolliest piece I have so far written…and
the most mature thing I have ever done"
he was dissatisfied with the final movement
and pulled the symphony from performance a
year later, intending to revise it. In 1834, over
a year after the work's public premiere,
Mendelssohn began extensive revisions on
the second, third, and fourth movements. The
following year he reworked the first movement,
and he was sufficiently satisfied with the result
to allow another London performance in 1838.
Yet, Mendelssohn still withheld the composition
from publication and refused to permit its
performance in Germany. He continued
tinkering with it until he died in 1847. This final
version premiered in Leipzig on November 1,
1849, with

Julius Rietz
conducting the Gewandhaus Orchestra. It is
this version, "officially" editied by the
who had been one of Mendelssohn's teachers
and had conducted the 1838 London
performance, that was published in 1851, four
years after Mendelssohn's death.
Even though he himself was unhappy with the
last movement he was alone in his judgment.
Historically, critics have often called this a
"perfect" work, many noting that the last
I. Allegro Vivace
Leonard Bernstein, Conductor
New York Philharmonic
Pompei
Theme: Music for Recorders
Mendelssohn: Amalfi
Dr. Saul Feinberg's
Movement I
Felix Mendelssohn: Cliffs at Amalfi
Movement I
Felix
Mendelssohn: Mount Vesuvius
Movement I
Felix
Mendelssohn: The city of Florence, Italy
SYMPHONY NO. 4
IN A MAJOR
"ITALIAN"
II. Andante con moto
Leonard Bernstein, Conductor
New York Philharmonic
Mural: Religious Procession in Italy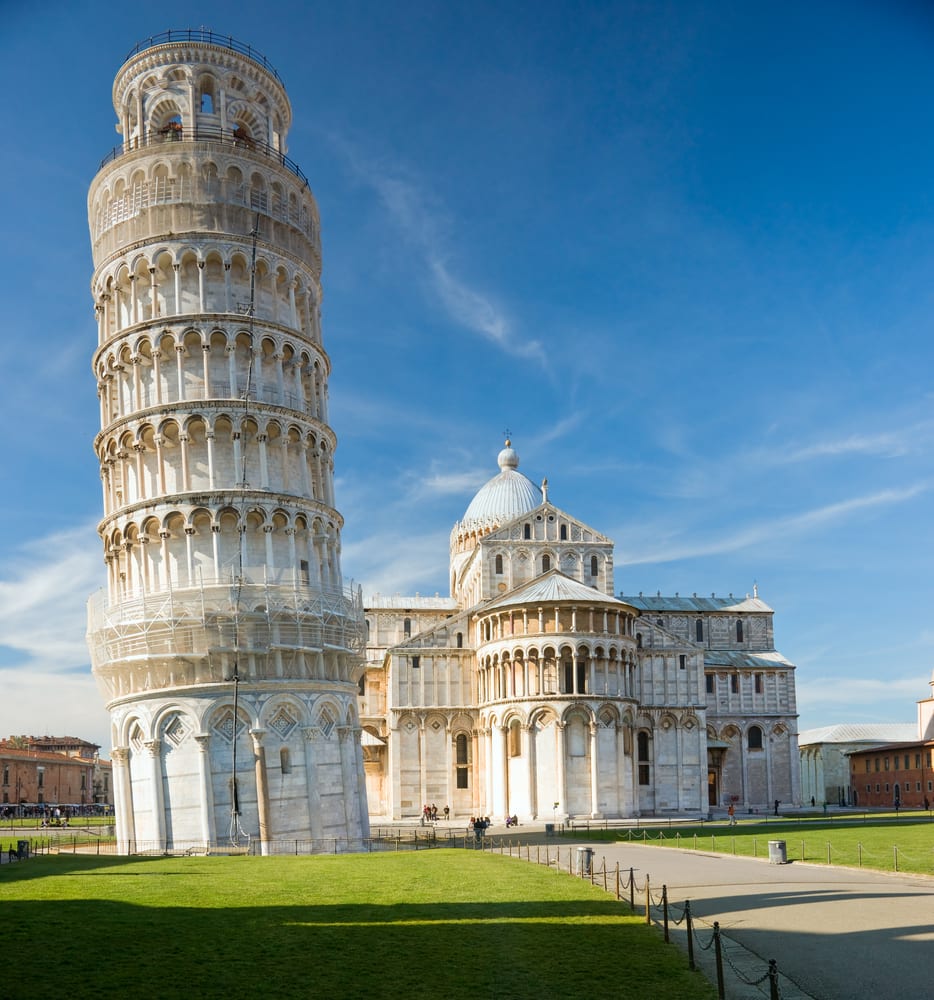 Leaning Tower Of Pisa
Theme: Music for Recorders
Felix
Mendelssohn: Landscape of the Almalfi Coast
SYMPHONY NO. 4
IN A MAJOR
"ITALIAN"
III. Con moto moderato
Leonard Bernstein, Conductor
New York Philharmonic
Giovanni Domenico Tiepolo: The Minuet
Felix
Mendelssohn: Lake Como
SYMPHONY NO. 4
IN A MAJOR
"ITALIAN"
IV. Saltarello. Presto
Leonard Bernstein, Conductor
New York Philharmonic
Bartolomeo Pinelli: Saltarelle
The
Coliseum
Theme: Music for Recorders
http://genedelisa.com/2009/01/mendelssohn-symphony-no-4/
http://en.wikipedia.org/wiki/Symphony_No._4_%28Mendelssohn%29
http://www.britannica.com/EBchecked/topic/297365/Italian-Symphony
https://content.thespco.org/music/compositions/symphony-no-4-italian-felix-mendelssohn/
https://www.sfsymphony.org/Watch-Listen-Learn/Read-Program-Notes/Program-Notes
/MENDELSSOHN-Symphony-No-4-in-A-major,-Opus-90,-Ita.aspx
http://www.laphil.com/philpedia/music/symphony-no-4-italian-felix-mendelssohn
http://www.utahsymphony.org/insight/program-notes/740-mendelssohn-symphony-
no-4-in-a-major-op-90-%E2%80%9Citalian%E2%80%9D
http://www.musicwithease.com/mendelssohn-symphony-4.html
http://www.tso.ca/e
n-ca/Discover-the-Music/Programme-Notes/Symphony-No-4-Italian.aspx
http://www.dso.org/upload_files/content_pdfs/res/backstage/
history/0708_programnotes/MendelssohnSymphonyNo.4.pdf
http://www.unz.org/Pub/SpaethSigmund-1936-00175
Venice
https://archive.org/details/MendelssohnSymphonyNo.4italian
http://muswrite.blogspot.com/2014/11/mendelssohn-symphony-no-4-in-major.html
http://www.kennedy-center.org/calendar/?fuseaction=composition&composition_id=2982
http://chattanoogasymphony.org/event/mendelssohns-4th/
http://www.fwphil.org/composers/composition/160
http://barbwired.com/barbweb/programs/mendelssohn_4.html
http://www.atlantasymphony.org/~/media/Sites/ASO2011/ProgramResources/05-24-12PN.ashx
http://symphonysalon.blogspot.com/2005/12/mendelssohn-italian-symphony.html
http://www.wksu.org/classical/2011/05/09/mendelssohns-italian-symphony/
http://www.interlude.hk/front/mendelssohn-symphony-no-4-italian/
http://discoveryorchestra.org/wp-content/uploads/2013/01/Mendelssohn-Symphony-No.-4.pdf
http://blog.jladvisers.com/2013/05/16/concert-review-2-symphony-no-4-in-a-op-90-italian-by-felix-mendelssohn/
http://www.wikiwand.com/en/Symphony_No._4_(Mendelssohn)
http://bso.http.internapcdn.net/bso/images/program_notes/Mendelssohn_symphony4.pdf