QUOTE:
"Music, when soft voices die,
Vibrates in the memory"
AUTHOR: Percy Bysshe Shelley
MEANING OF THE QUOTE:


"Music resides in your memory
long after it is heard."
A MIDSUMMER
NIGHT'S DREAM
Gewandhausorchester Leipzig, 1997
Arthur Rackham: A Fairy from "A Midsummer Night's Dream" 1906
The Overture in E major, Op. 21, was written
in 1826 by Mendelssohn at 17 years and 6
months old near the start of his career. It was
associated with any performance of the play.
The Overture was written after Mendelssohn
had read a German translation
of the
William Shakespeare
William Shakespeare
In 1842, only a few years before his death,
Mendelssohn received a commission from
to write some music for a

Potsdam

production of
the play of A Midsummer Night's Dream (the
German title reads "Ein Sommernachtstraum")
into which he incorporated the
earlier existing Overture.
Overture Opus 21
Incidental Music Opus 61
(Complete)
Arturo Toscanini, Conductor
NBC Symphony Orchestra, 1947
Arthur Rackham: King and Queen of the fairies - Oberon and
Titania
Charles Sims:
Titania's awakening, 1896
William Blake:
Oberon, Titania and Puck with Fairies Dancing, c.1786
Marc Chagall: Midsummer Night's Dream
Queen Victoria and her husband Albert
were very fond of Mendelssohn and
loved to spend afternoons playing the
composer's "Songs Without Words"
and
singing selections from his oratorios.
Mendelssohn often used to play for the
royal family while on his visits to Britain.
Prince Albert played the organ in the Old Library in Buckingham Palace
in the presence of Queen Victoria and Felix Mendelssohn (1842)
So, on Jan. 25, 1858 the Wedding March
recessional (commonly performed as the
bridal party files out at the end of the
service) for the marriage of princess
Even though it was not Mendelssohn's original
intention that this piece be performed for
ceremonial events the use of this music by Victoria was
enough to set a standard for ages to come as a
popular piece to be played at weddings.
Edwin Landseer
Other famous movements included
in
"Incidental
Music" from
A
Midsummer
Night's Dream
are the
"Scherzo" and the "Nocturne."
Arthur Rackham
A MIDSUMMER
NIGHT'S DREAM
"Scherzo"
Valery Gergiev, Conductor
Mariinsky Theatre Orchestra
SCHERZO LESSON PLAN
CLASSICS FOR KIDS
A MIDSUMMER
Incidental Music Opus 61
"Scherzo"
Piano Transcription
Sergei Rachmaninoff, Transcriber
Sequeira Costa, Piano
BOSTON SYMPHONY ORCHESTRA
Warwick Goble
Michail Jurowski, Conductor
Moscow City Symphony - Russian Philharmonic
Mendelssohn's Music
Set Into a Ballet
A MIDSUMMER
NIGHT'S DREAM
Ballet
(Complete)
George Balanchine, Choreographer
Gustave Doré: A Midsummer Night's Dream
Christian Schloe:
A Midsummer Night's Dream
A MIDSUMMER
NIGHT'S DREAM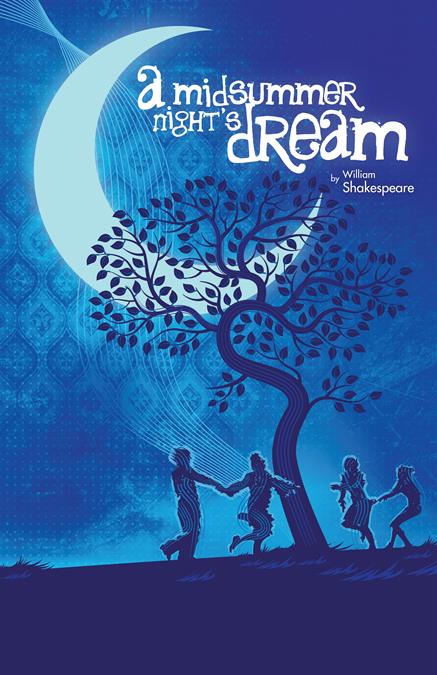 NIGHT'S DREAM:
ABRIDGED
A Short, Silly Synopsis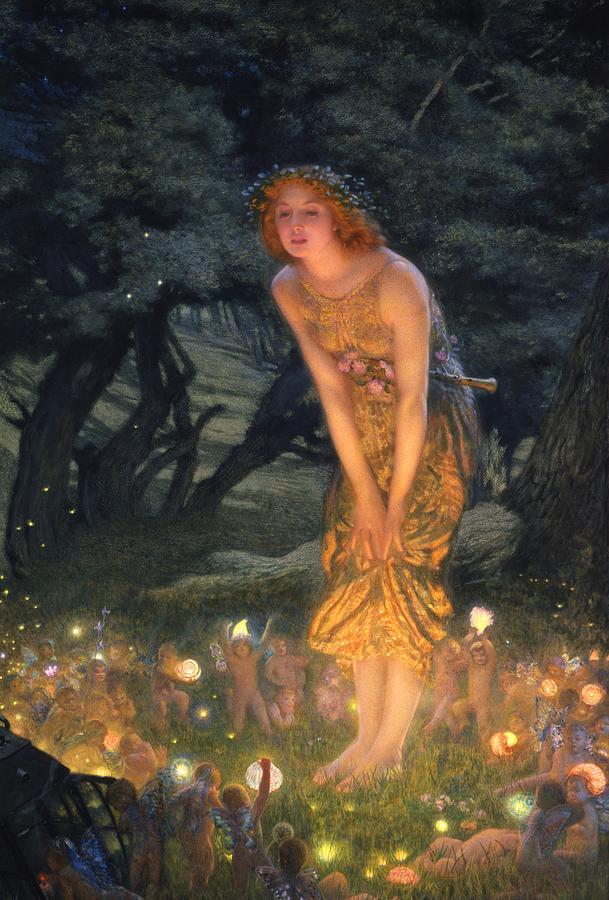 Edward Robert Hughes: Midsummer Eve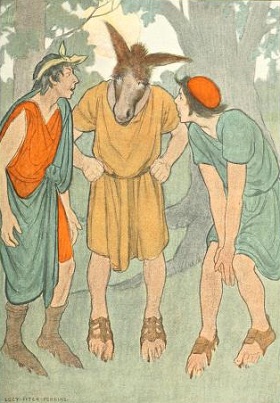 Henry Meynell Rheam: A Midsummers Night's Dream
A Midsummer Night's Dream