QUOTE:


"Music and silence combine strongly because music
is
done with silence, and silence is full of music."
AUTHOR:
Marcel Marceau
Chichester Cathedral in England
CH
ICHESTER PSALMS (1965)
Leonard Bernstein, Conductor
Poznan Philharmonic
Boys and Men's Choir of the Poznan Philharmonic
00:06
I. Psalm 108 (verse 2); Psalm 100
03:43
II. Psalm 23; Psalm 2 (verses 1-4)
09:24
III. Psalm 131; Psalm 133 (verse 1)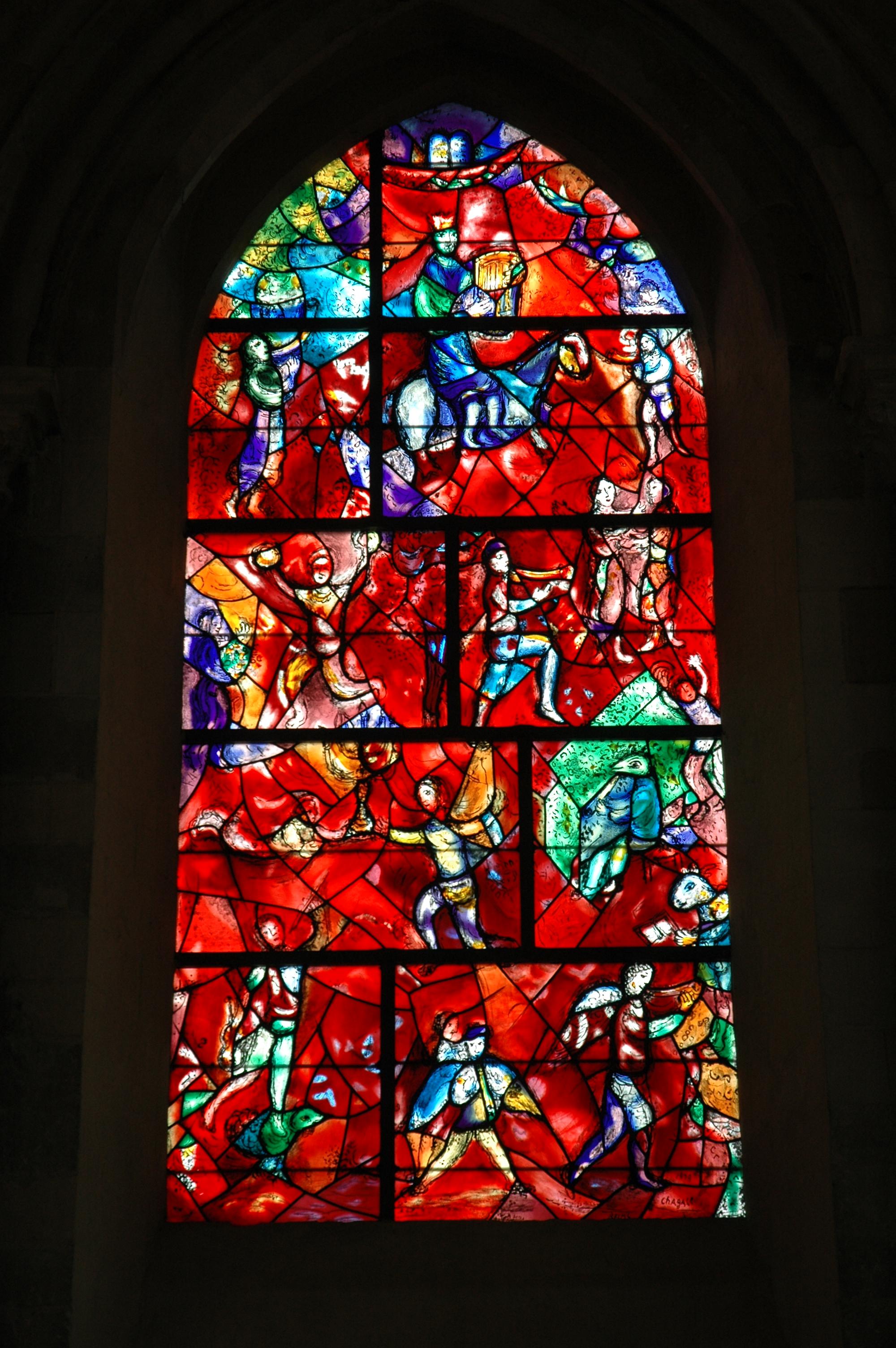 Chagall Window
Leonard Bernstein wrote his Chichester Psalms
in response to a commission in 1965 from the
Dean of Chichester Cathedral
for an annual choral festival there. Forgoing
texts in Latin or English, he chose to set a
selection of psalms in the original Hebrew,
with music reflecting Jewish
origins as well.
This work was the main result of a year-long
sabbatical from the directorship of the New
York Philharmonic taken for the express
purpose of exploring new compositional
idioms. But he later wrote (in 1977, quoted
from Joan Peyser's 1987 biography):
"……In the course of that year I made many
experiments because I had the luxury of a
whole year to do nothing but experiment.
And part of my experimentation was to try –
it was the only time in my life I tried to write
a specific kind of music – to try to write some
pieces which, shall we say, were less old
fashioned. And I wrote a lot and a lot of it
was very good, and I threw it all away.
And
what I came out with at the end of the year
was a piece called Chichester Psalms, which
is simple and tonal and tuneful and as pure
'B Flat' as any piece you can think of. I don't
mean that it was all in B-Flat but I'm sure you
get my point. Because that was what I
honestly wished to write."